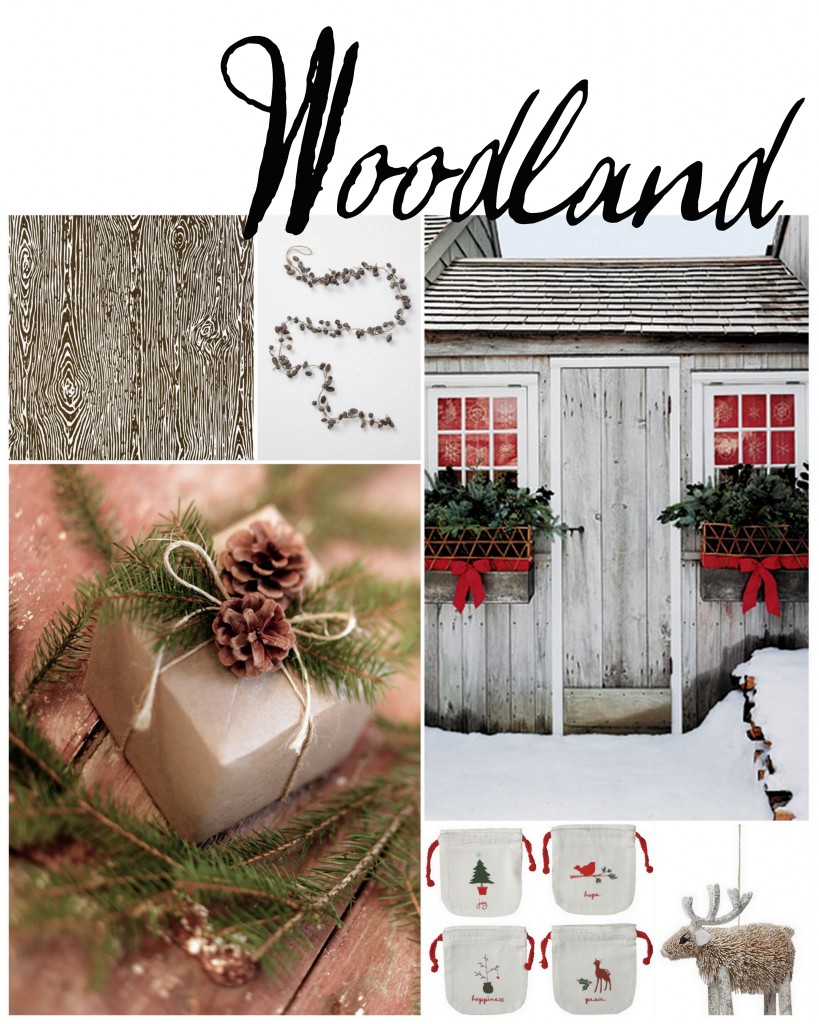 If you guessed that I was going to choose the woodland theme, then you were right.  There are a billion and a half things I love about this theme.  It can be carried out cheaply, naturally, and still be a huge success.
I plan on making homemade wrapping paper and gift tags,  foraging forest floors for little tidbits and embellishments, and utilizing a lot of things I have on hand.  I am excited to start putting together the theme and will share everything with you guys too.
Here are a few more pictures of inspiration which inspired my choice!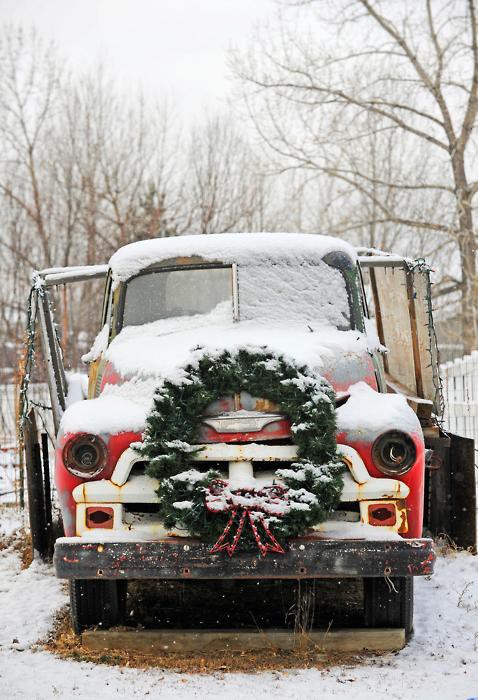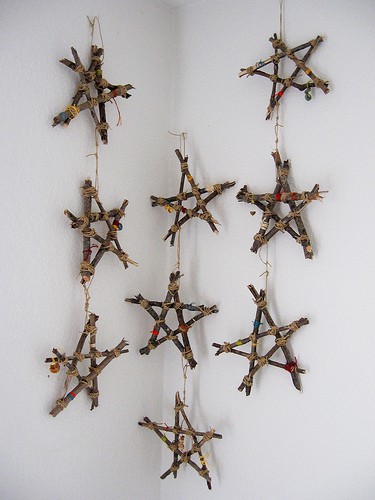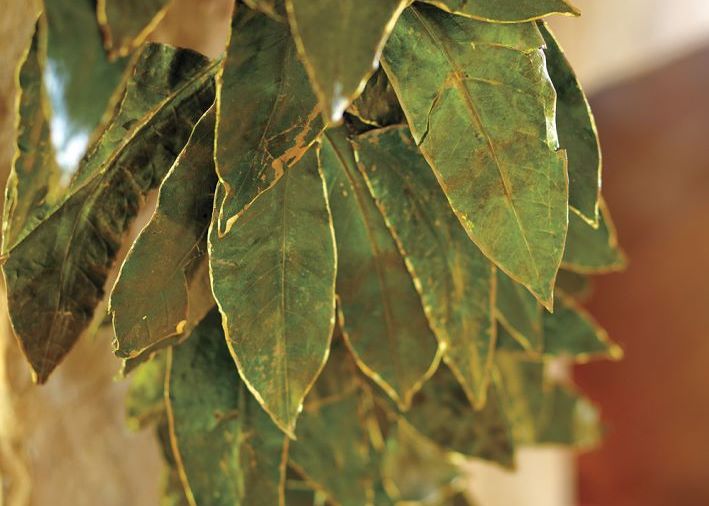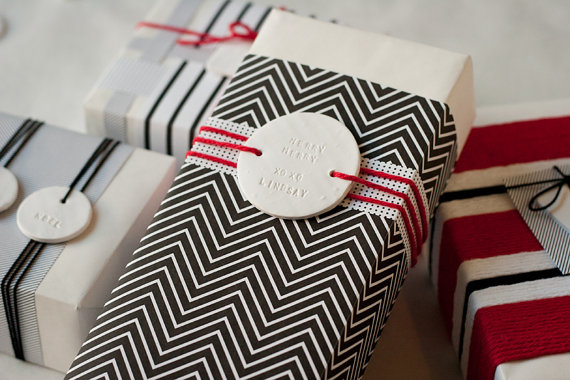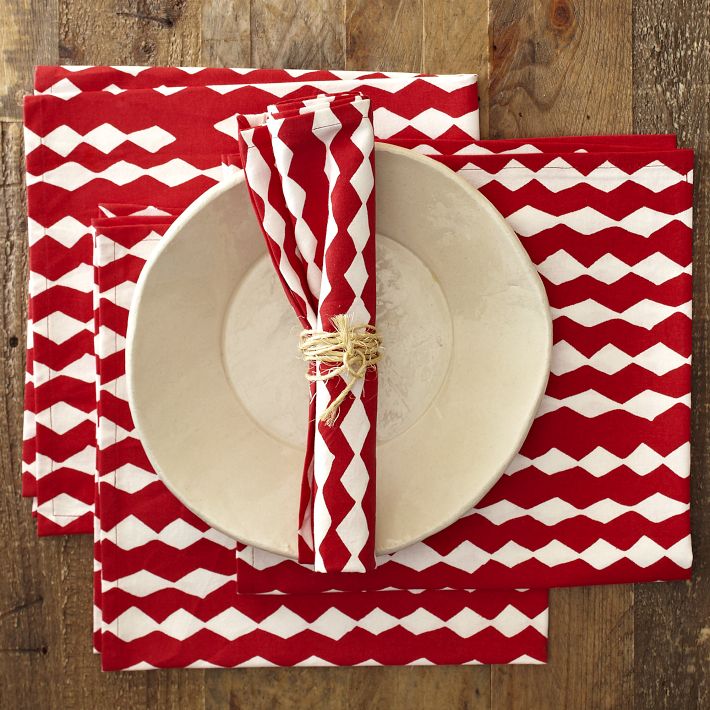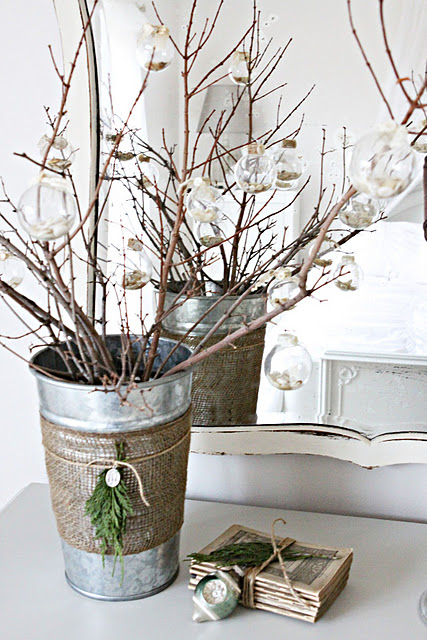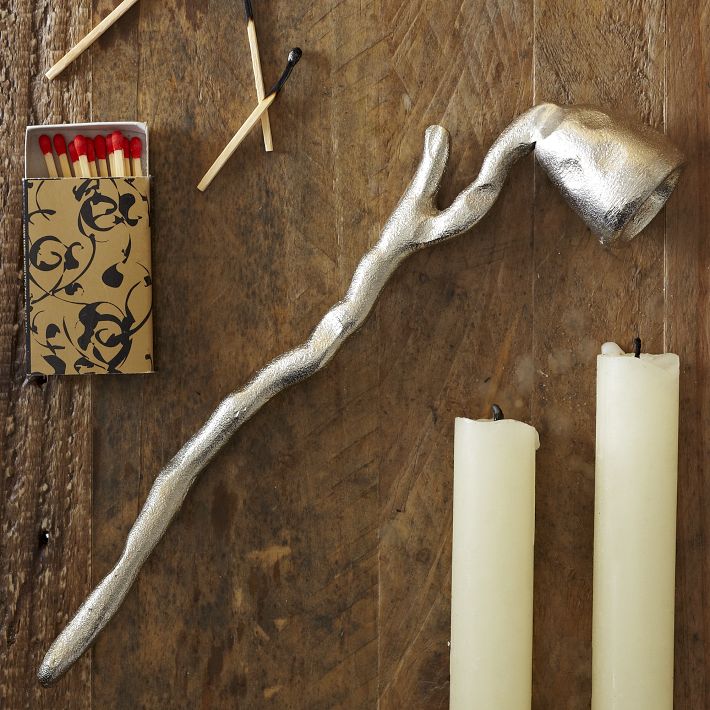 And NOW for the exciting GIVEAWAY news!  One lucky reader will have the chance to WIN one of my handpicked theme sets below.  Each theme includes a set of 4 Ornaments and Garland from Crate and Barrel.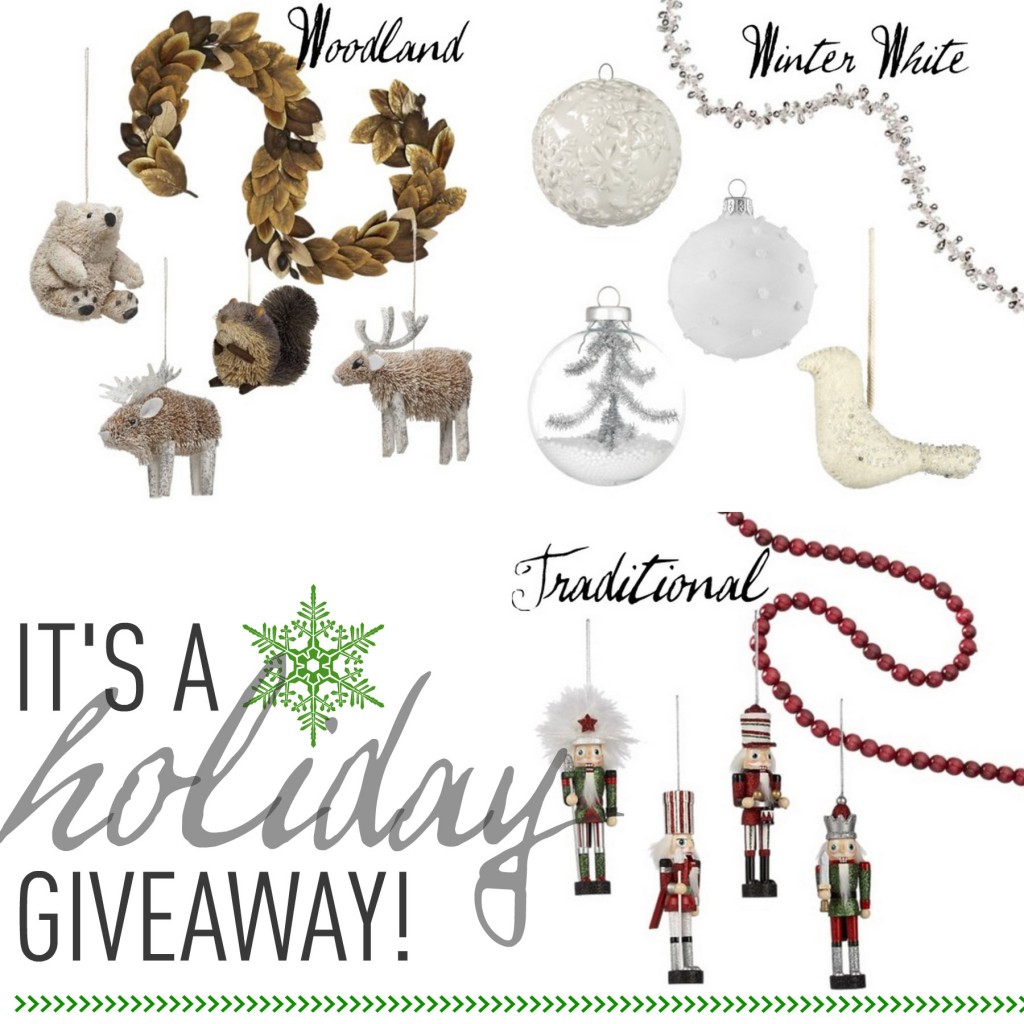 Here are the details:  THIS GIVEAWAY IS CLOSED!
1. The prize is ONE of the themed ornament and garland sets above (Woodland, White, or Traditional).
2. Leave me a comment letting me know what YOUR holiday theme or strategy is this year AND which set you would want if you won.
3. For an extra entry you can TWEET me or leave a comment on the House of Earnest Facebook page with one goal you have for the remainder of the year!
4. Ships anywhere in the world!
5. Enter through Thursday, December 1st at midnight EST. Winner will be announced on Friday, December 2nd
*This giveaway is not paid for or endorsed by Crate and Barrel – it is just because you're my readers and you make me happy

Have a LUCKY Tuesday!
OUR WINNER IS LAUREN FROM THE ARMY DOCTORS WIFE!   Congrats, Lauren!