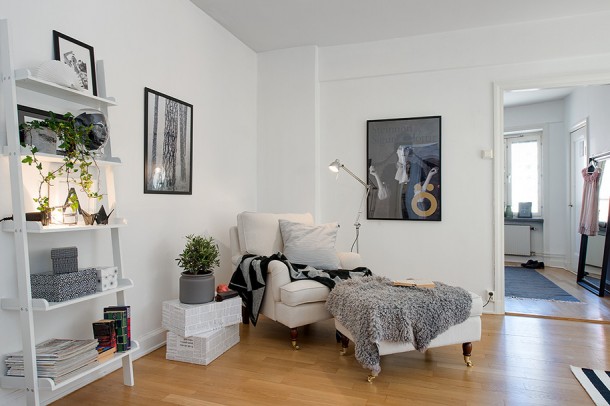 For the life of me I couldn't tell you why I'm obsessed with going to Stockholm, I just am.  I know nothing of the city, have no friends there, and have no clue what I would do there.  I just have a strange desire to go and check it out.
Based on some big things I've got going around in my neck of the woods (the big adventure for one (which I know I told you guys I was going to spill this week, but the real date is Monday, I promise)), I don't think I'm be making it to Stockholm anytime soon.  I am going to be content creeping around Swedish apartments on the internet in the meantime.
This one has got all of the things that attract me to a space – minimal decorating, neutral colors, and lots of light.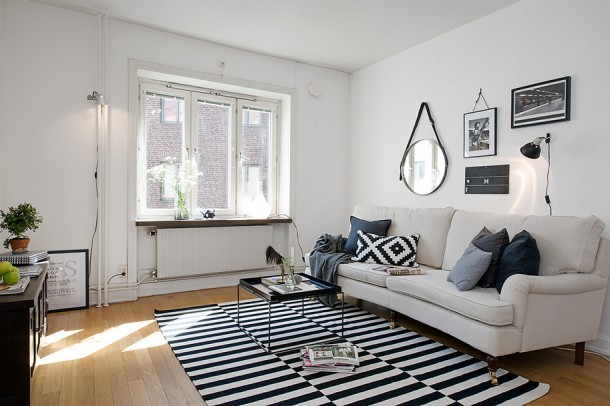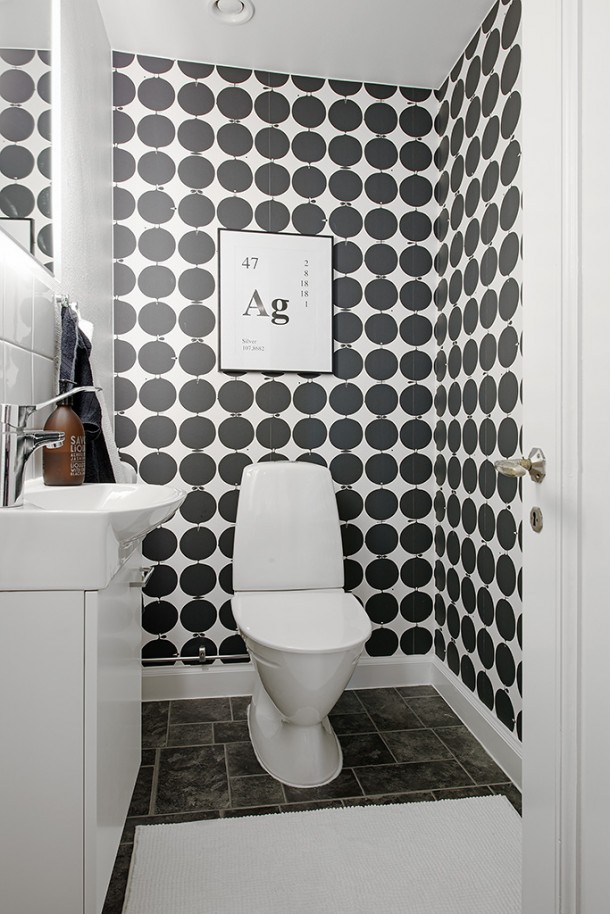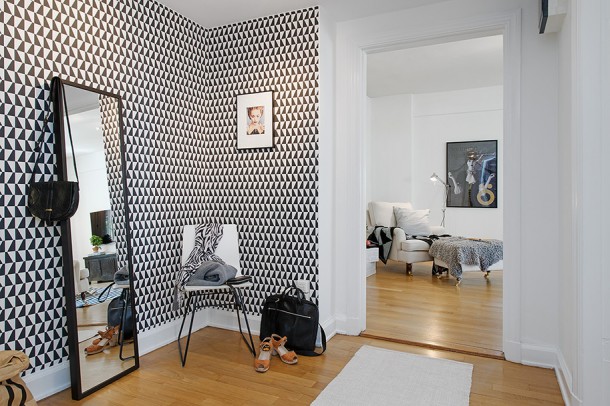 I love all of the fun black and white wallpaper too, it does a ton to liven up the house and keep it modern even though it's so neutral.
So, I've got two questions for you.  First, ever been to Stockholm? Second, how do you like this home?  Do you like it like I do?
Happy Thursday!