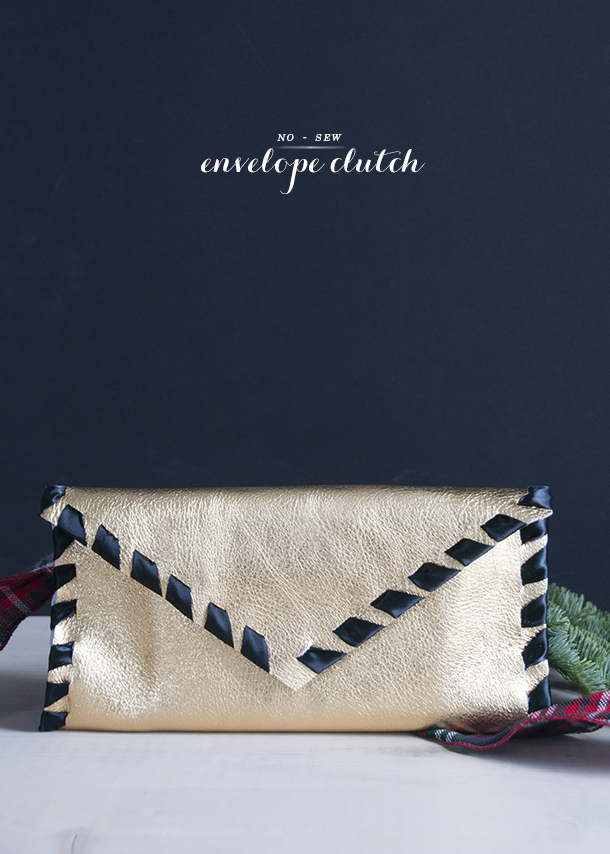 We are really getting down to the wire here, but in my mind, this is the most fun time of the holiday season when creativity and resourcefulness take center stage when trying to really pinpoint the perfect gift for someone special.  My favorite part of the gift giving is really when someone opens a gift and they LOVE it. Isn't that the best feeling?
This gift is designed for an easy, two material way to show someone that you love them enough to hand make them something.  This is a gift I'm planning on giving to my sister and I know she will not only love it, but be so proud that it was made for her.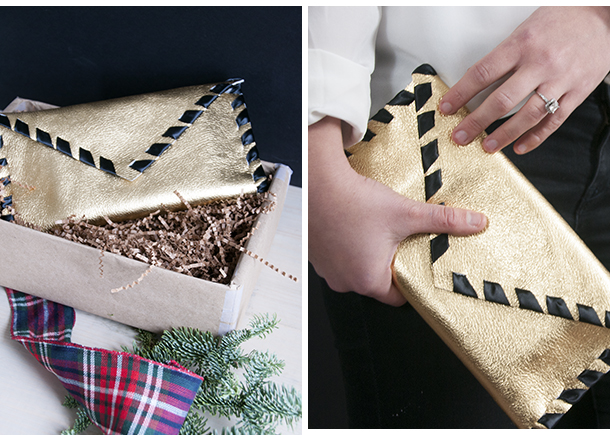 I love working with leather, which is a total throwback to my corporate days working with leather goods in the retail industry, but there is something deep inside of me that just loves the texture, the grain, and the smell of leather. I bought a few beautiful metallic skins from Florence, Italy a few years ago and I've been doing projects with them ever since (a full skin lasts me that long!).  You don't have to be a leather buyer, though.  There are loads of wonderful resources that I use in the U.S. who offer fabulous quality skins for crafting.  Tandy Leather Factory is one of them and ACS on Etsy is another good one.  Although a good hide will cost between $50-100 they are fairly large and you can use them on lots of projects.
This clutch was a challenge to myself to make a beautiful no-sew style.  There is one piece of leather and some ribbon involved… that's it!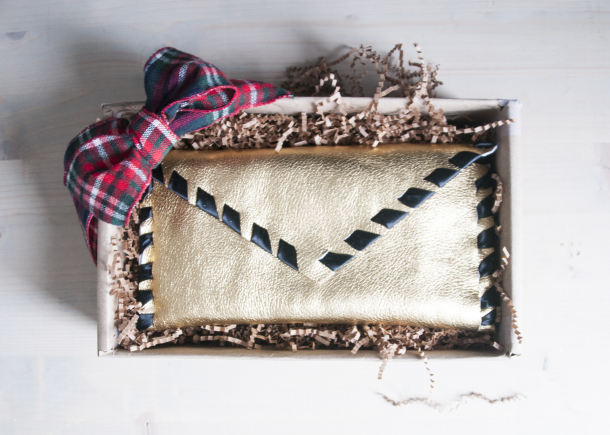 Although it's a super easy project, there are a fair amount of photos to follow (just so that you all can get the most detailed tutorial!)  Continue Reading…