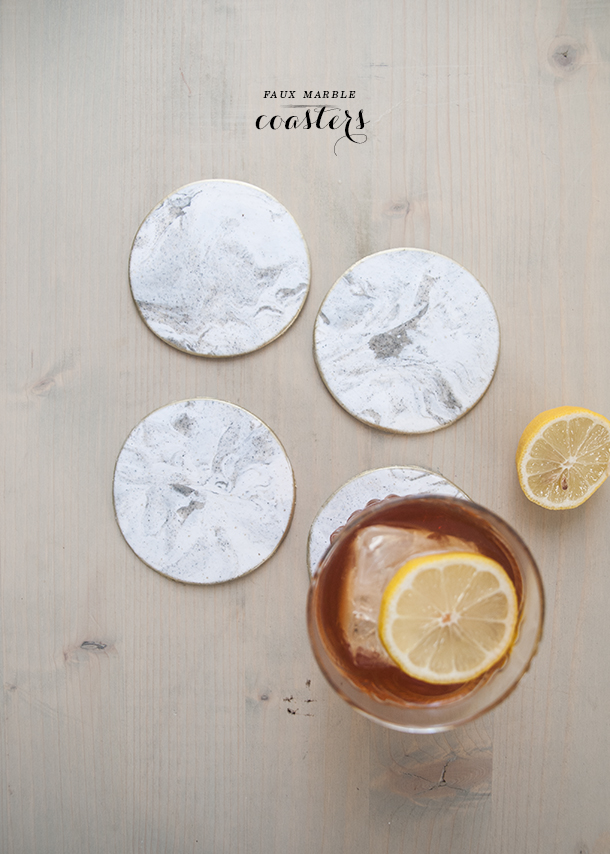 UPDATE: there has been an update to this process based on a few readers having problems!  I've highlighted the changes in italics below!
Like most of us, I love carrara marble. I wish every surface in my kitchen and bath could be decked out with the stuff, but then I wouldn't have anything to look forward to in my next house (that's what I tell myself, anyway!).  In the meantime, I am satiating my marble desires with little decorative hints of it throughout my house.
When it comes to coasters, I hate coasters that are too solid or nonporous to actually work well.  This DIY is so great because it actually uses clay instead of marble which is soft to the touch and absorbent.  Not only does it look like the real thing, but all four coasters came in at under $7 so it meets my 'cheaper or better' DIY requirement.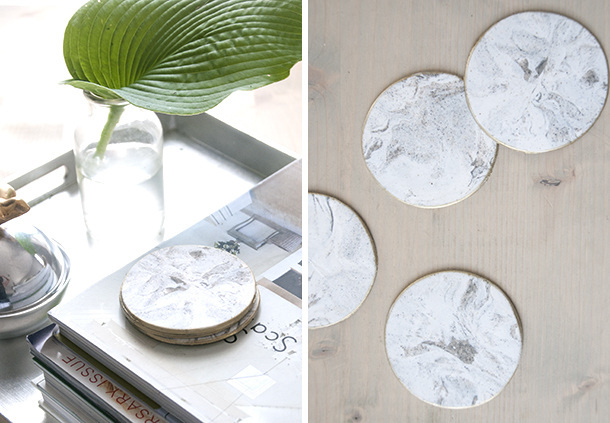 To make all four it took me under 30 minutes, so it was fairly easy and only took three materials!  See the full tutorial below!  Continue Reading…