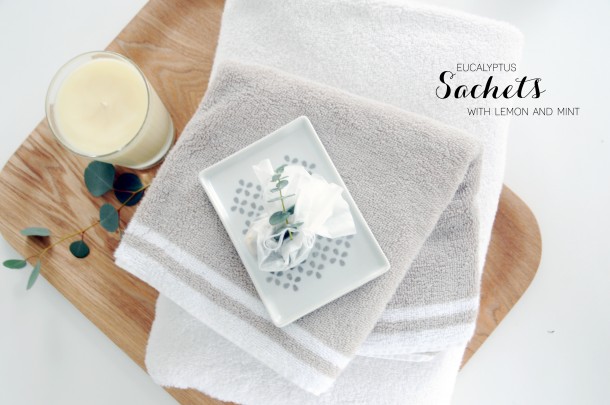 I got home from Alt Summit yesterday afternoon after spending 4 days schmoozing, socializing, meeting with sponsors, and speaking to the (huge) crowd.  I promptly decided that I needed some serious relaxation before the week begins.
In the January issue of Martha Stewart's Living, they had a quick little idea to put a eucalyptus sprig in tea paper for a quick bath sachet.  I liked the idea, but didn't love it.  Firstly, who has tea paper? Not me. Secondly, why not perk up the ingredients a tad?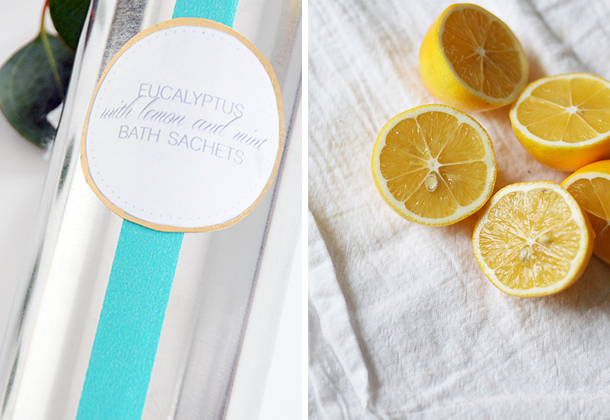 I decided that there was a much easier and all-over better way to go about this using coffee filters and a few additional ingredients – lemon and mint.  There are a few other combinations that I think would be awesome as well.