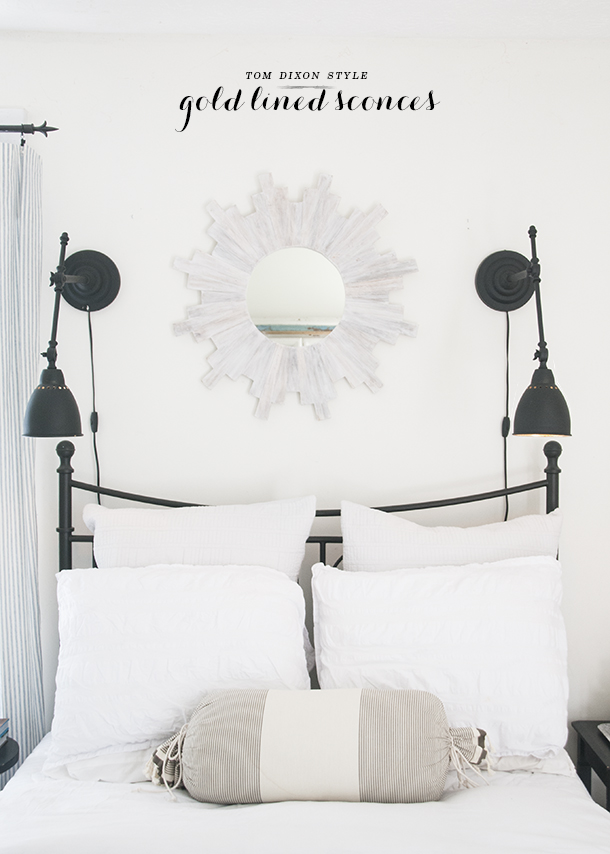 Wow, has it only been two days?  I told you on Monday that I had a lamp re-work in the cards and now it's done!  If you'll notice from Monday's post, both of my bedside lamps were two different colors. I had contemplated painting them both white, then swung back to painting them chrome, knowing that if I tried to make one look like the other, it just never really would.
I love the Tom Dixon pendants with black shell and shiny gold lining, so I thought the bed way to have both lamps look the same was to paint them completely different colors then the original…matte black.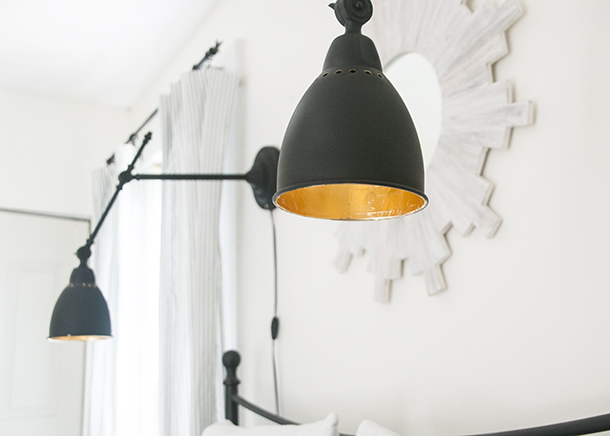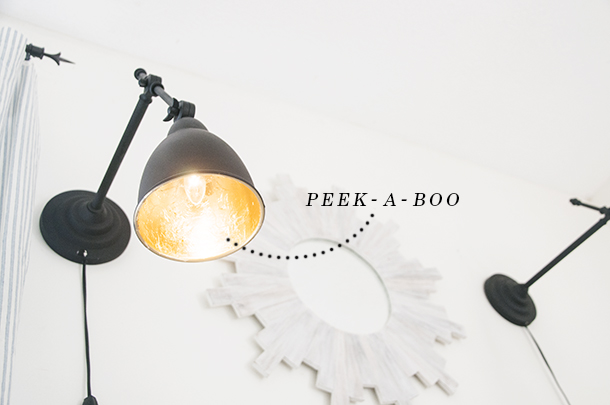 I could have painted the interior gold with paint, but I wanted them to have the luminescent glow that only foil can achieve. Now, I hate working with gold foil.  Foil is a pain in the ass, I will avoid it at all cost.  But here, for whatever reason, I felt like it was completely necessary. I'm happy I ended up going for it even though I was cursing it the entire time. Just look how it glows!
If you've worked with foil before, you'll know how you get crazy cracks and empty spaces, so I have a solution for that! I'll show you how I completed this project and my little gold foil trick after the jump!  Continue Reading…