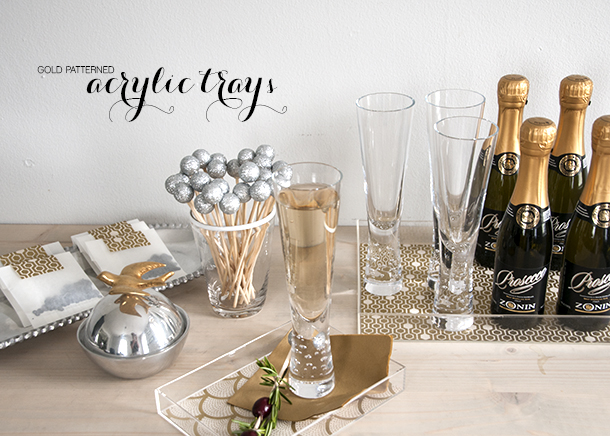 This is such an easy idea to make your New Years Eve bar really cute and unique.  You can use any paper or pattern than falls in line with your party theme and really add a gorgeous touch to your event.
With a frame you can buy at any store from Wal-mart to Micheals, you can easily purchase all of the things to make this simple project.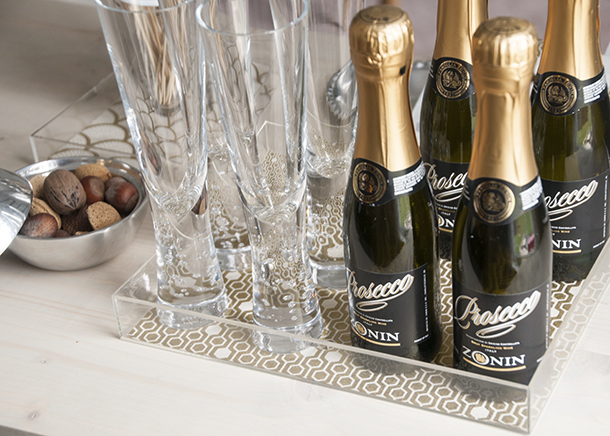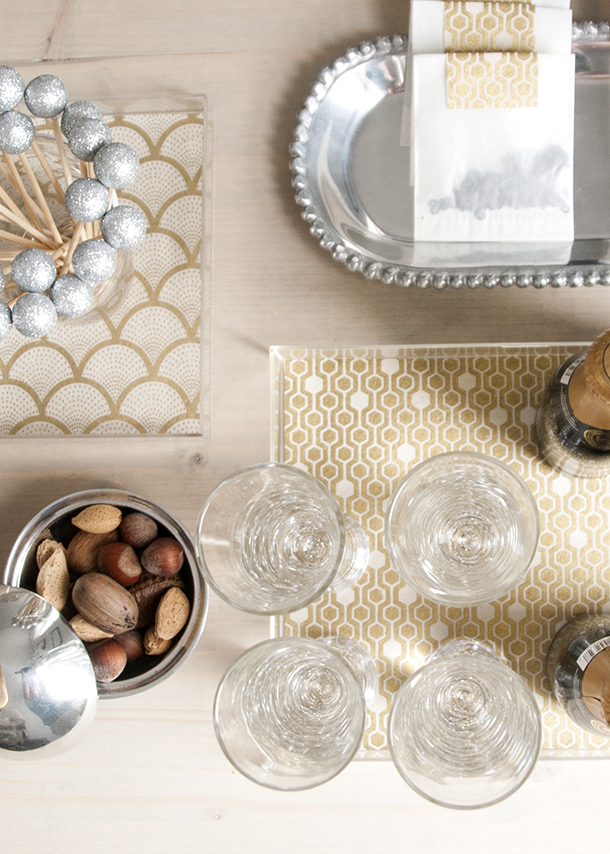 Acrylic box frames take center stage in this two step project, keep reading for the full tutorial, you'll definitely want to add this small, but totally custom, touch to your NYE event.