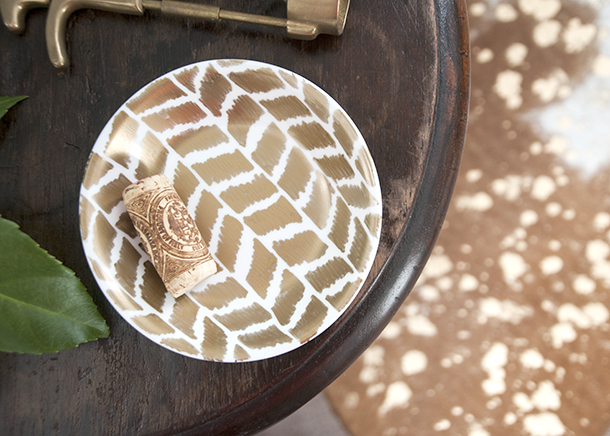 This easy DIY is a scenario where I saw these little white dishes at Target and thought, "blank slate!".  I had no clue what I was going to end up using them for, but they were the perfect size, so I couldn't pass them up.  They're been sitting on my desk for a few weeks and since I'm a doodler, I whipped out my gold sharpie and started scribbling right on the plates.
There is tons of sharpie art out there on the inter webs, but I just loved how easy, but impressive this one ended up.  It actually makes me think of this little teapot at C. Wonder – which wasn't my intention, but ended up being pretty comparable… and all for just $2!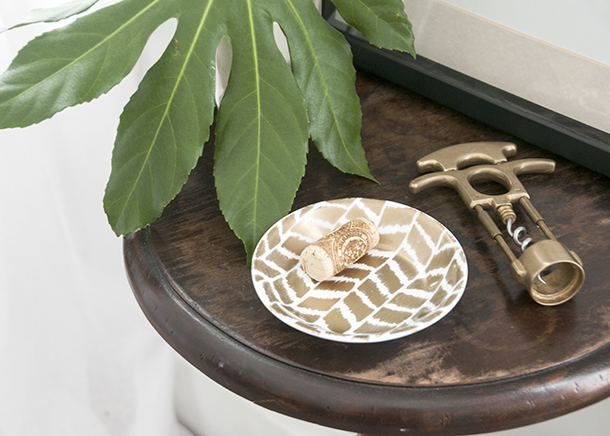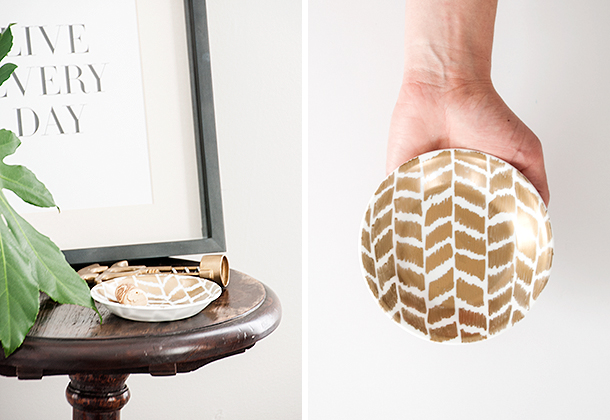 If you're not good at free handing a design, keep on reading to see my easy way to get all those scribbles nicely placed.