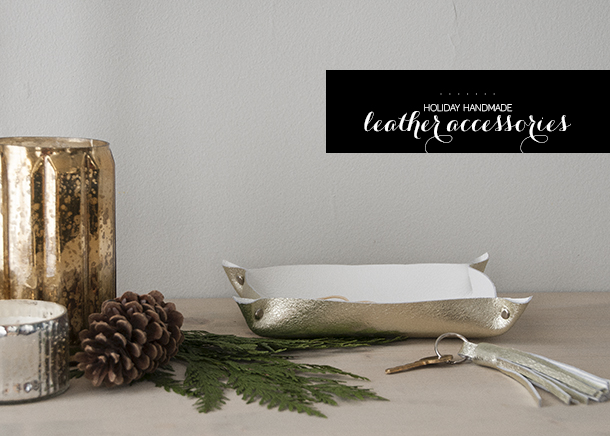 It's common to hear 'handmade gifts' and think about a wobbly knit scarf and ill fitting beanie.  I promise you, this three week series of handmade gifts will leave your recipients really happy to know you.  First up, we have a set of leather desk accessories – a gorgeous fringed keychain and leather catch-all.
Your friends and family with love what some metallic leather pieces do to their space and you'll love giving something that you crafted by hand.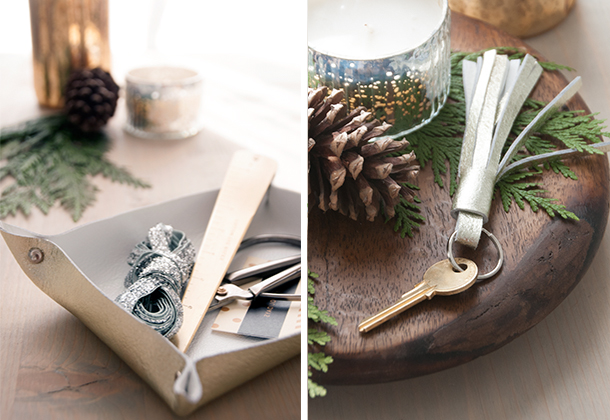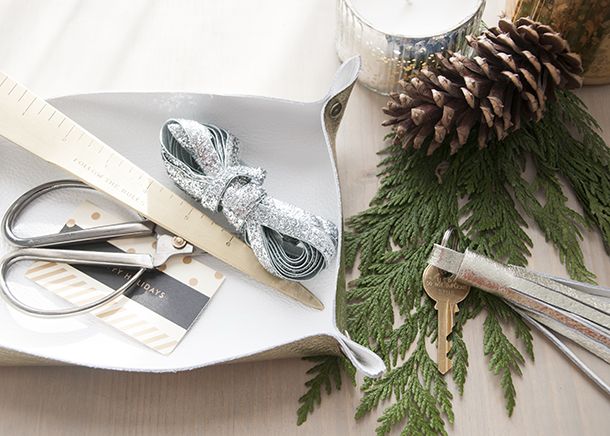 There are so many options based on what leather colors you use.  I bought lots of small pieces from a few different Etsy shops which were more than enough to do this project. It was pretty easy (about 30 minutes total) to get two really darling pieces that you loved ones will be so impressed by.  Keep reading for the full tutorial and templates.