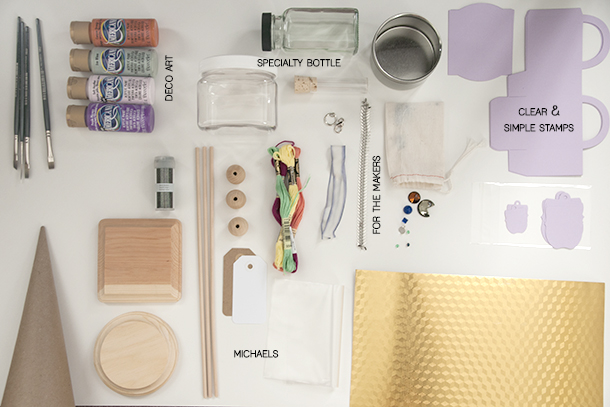 It's baaaack!  I'm sure you guys remember the craft challenge that Laura from A Girl Who Makes and I created last year, trading boxes of supplies with the proposition to create something out of the contents – using only the contents – and share the tutorial with our readers.
Well, the response from both readers and other bloggers was astounding, so this year, we've invited a group of fabulously creative bloggers to join us in the second annual Trade & Made . All of their ingenious projects (with tutorials) will be connected to a central Trade & Made website (which was created by the super talented Gloria from Little White Whale Studio) which you can utilize as a central place to check in on all of the projects.
Today, across the web, participants are revealing the contents of their boxes, all of which have been kindly donated by some amazing sponsors: Michaels, For the Makers, Clear & Simple Stamps, Specialty Bottle, and DecoArt.
Take a moment, head to Trade & Made.com and familiarize yourself with each participant, because in one week, on Wednesday, July 31st, they'll each be debuting a project for you!  Exciting, isn't it? Ok, here's what we've included in each box: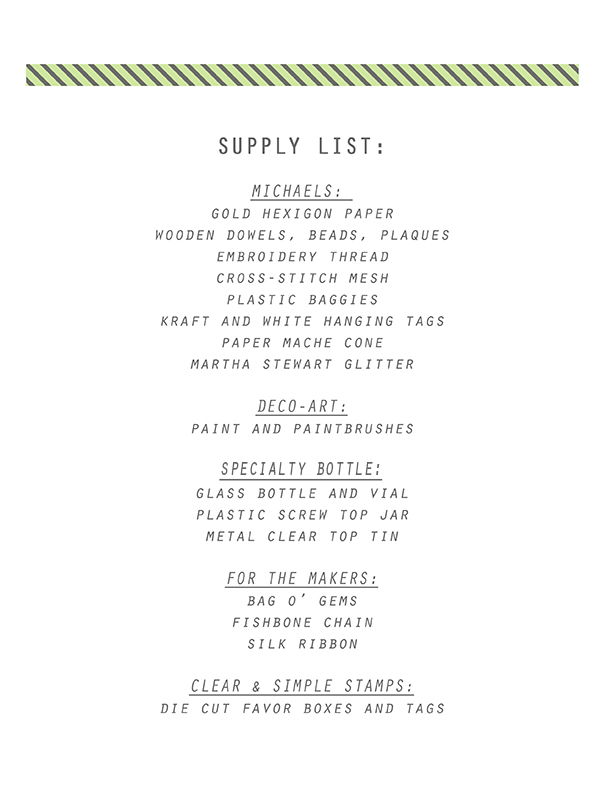 What do you think I'll create from these pieces?  What would you create?
I suppose you'll have to come back next Wednesday to find out what me and 12 other talented bloggers are creating!