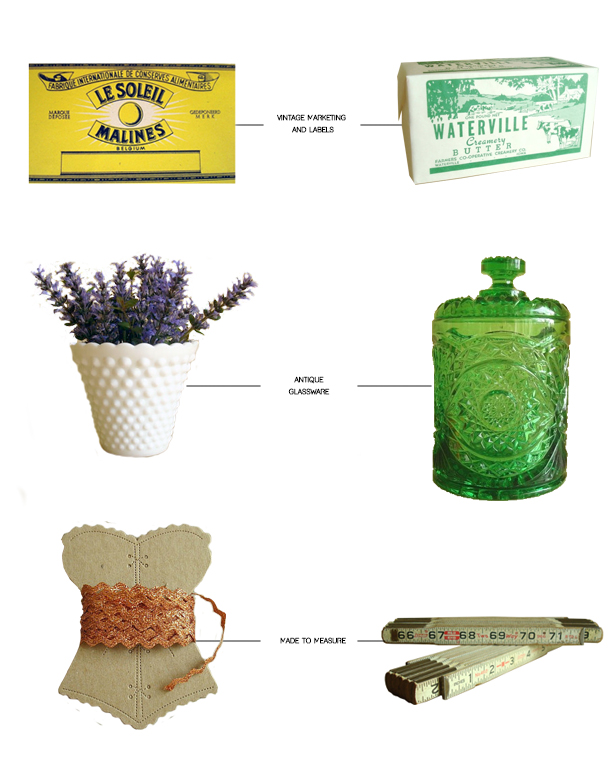 You guys might notice a little bit of the activity of sponsors that come and go in the side bar, but I wanted to call special attention to one that is a constant source of support and of vintage goodies as well.  Sunny Day Vintage, run by entrepreneur, Sunny, is filled with such sweet finds ranging anywhere from antique labels and glassware to vintage craft supplies like buttons, ribbon, bobbins, and more.
In my DIYs, I'm always talking about picking up a vintage this or antique that and Sunny Day Vintage is the type of store I'm describing.  I love to pick up little baubles and bits that are just plain pretty and these are the things that inspire me most of the time to make the projects that I share with you guys.
Sunny has been such a wonderful sponsor and support for House of Earnest and is active in our community, lending her thoughts on comments and sharing posts on social media.  I am beyond thrilled to have her and Sunny Day Vintage as a H of E sponsor.
To top it all off, through the end of April Sunny is offering 15% off any Sunny Day Vintage purchase for House of Earnest Readers! Enter in coupon code EARNEST at check out to take advantage!
Pop over and say hi to Sunny for me!
p.s.  I'm relaxing on vacation right now in sunny Colorado, but will be blogging all week and instagramming up the joint.  Follow @Houseofearnest on instagram to keep up!