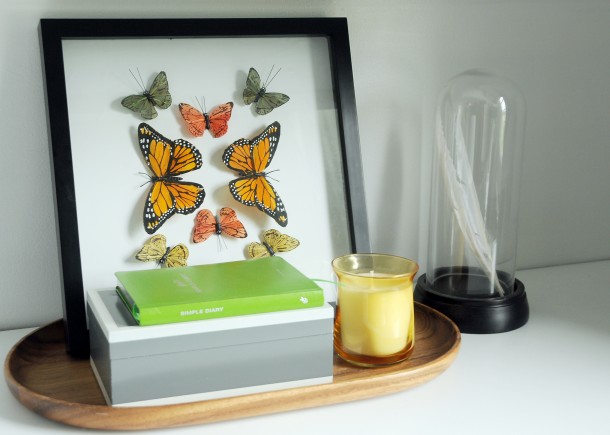 I've always loved the look of specimen type art within a curated collection, but a part of me thought it was also a little creepy to have framed dead things on my wall. Even if you're not creeped out, artwork made with once-live butterflies can run you a few hundred dollars.
I compromised with myself the other day after seeing some faux butterflies in my local craft store and decided to make my own butterfly 'specimen' art.
With a gluegun and a steady hand, this pretty and nature inspired art can be customized in so many ways.  Keep reading for more details on the making of this piece.
and don't forget – the West Elm GIVE-A-WAY ends tonight at midnight!