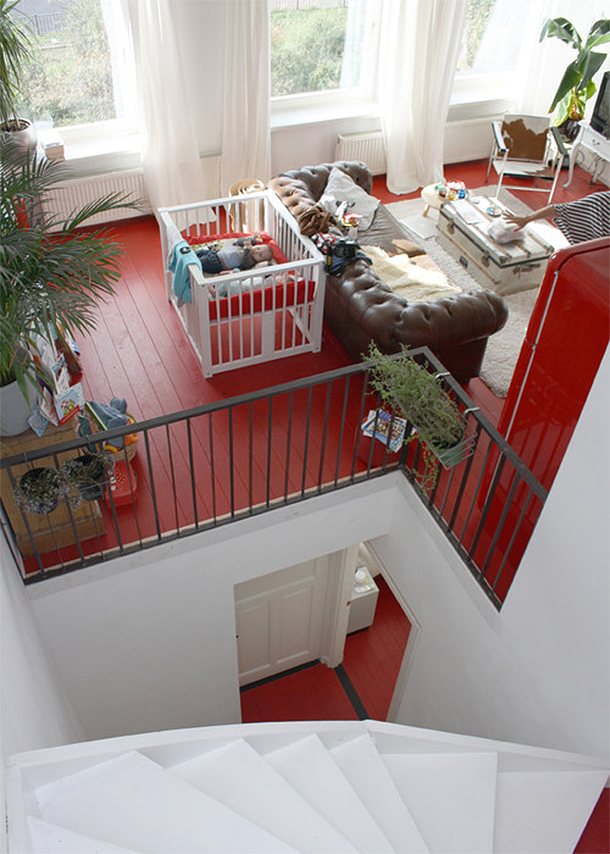 photo source: Houzz
Earlier this year, I made myself a few goals to continue to challenge and push myself in the blog and in life.  One of my goals was to expand my horizons.  This could mean so many different things to different people, but one thing I'm NOT good at is adding color into my life and into my home.  I wear the same black, white, nude, and navy colors almost exclusively.  To look at my closet someone would be like, "wow, this girl has a type".
The same goes for my home.  Everything is brown, black, grey, and (now!) navy.  I really stepped out with that navy, huh?
Well, this year, Sherwin-Williams asked me to participate in the Sherwin-Williams National Painting Week again.  Last year, I painted a bright and cheery yellow bar (which I still love!) and this year I chose the color red.
Red. 
I am not a red kind of person.  I don't own one red piece of clothing. If I had to list my favorite colors, red would be the last one. But instead of sticking to a non-color color (which is totally my m.o.) I thought about taking this opportunity to to think outside my normal realm. I mean, I really love warm, neutral spaces, right?  The gorgeous Swedish home above with all red floors is amazing, right? So I can do this.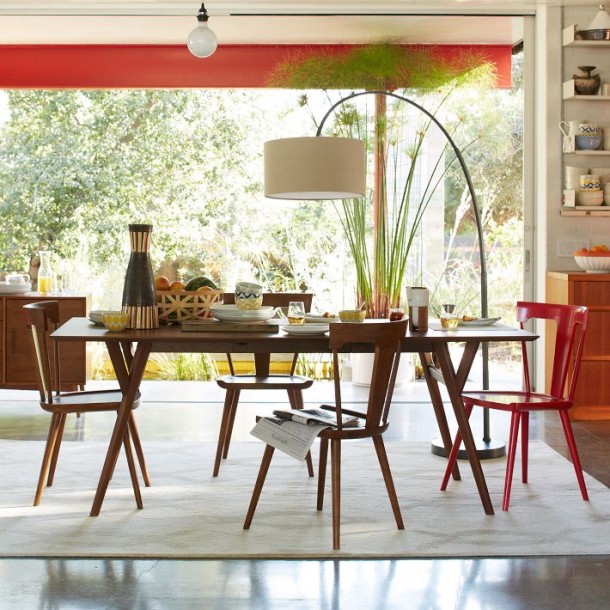 photo source: West Elm
When I really got to thinking about it, I found a great balance.  This red accented dining room from West Elm has some great neutral elements, but it's also got some pretty pops of red.  What makes is likable for me?  The red is a deep, spicy, warm color like the sunset instead of a cool, stark, modern red that I've been thinking of all these years.  I actually used the photo from West Elm as my guide to choosing a nice red since they teamed up with Sherwin-Williams on some pretty awesome colors.
I decided that Tanager -SW6601- is the essence of what I was looking for. Spicy, deep, brownish red – perfect for meshing with my neutral home.
Are you ready to see what I painted? You'll find out one week from today back here!  In the meantime, check out all of the other bloggers participating in this year's Sherwin Williams National Painting Week and keep up with the action using #SWpaintingweek. There are fifteen bloggers participating, so there will be TONS of reveals for you to see next week!
Disclosure: This is part of a two post series sponsored by Sherwin Williams.  Thank you for continuing to support the brands that keep us stretching our limits, learning new things, and providing awesome content!