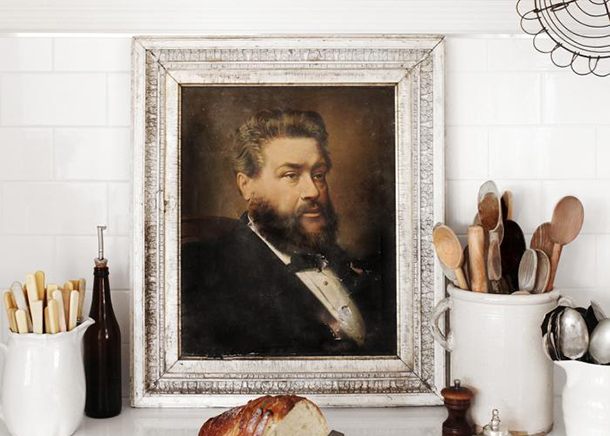 Earlier this year, I wrote a post about kitchen storage and ever since then, I've been thinking back to the vintage portrait in this rustic white kitchen.  I really loved the balance between modern rustic and the classical style painting.
Since then, I've kept an eye out for vintage style portraits in more modern homes for inspiration for my own home. We have a commissioned painting still rolled up in a tube that I'd given Matty for his birthday two years ago, and I thought this portrait style piece of art was a good place to start.  The framing, however, boggled my mind.  Hence the 2 year wait to do something about it.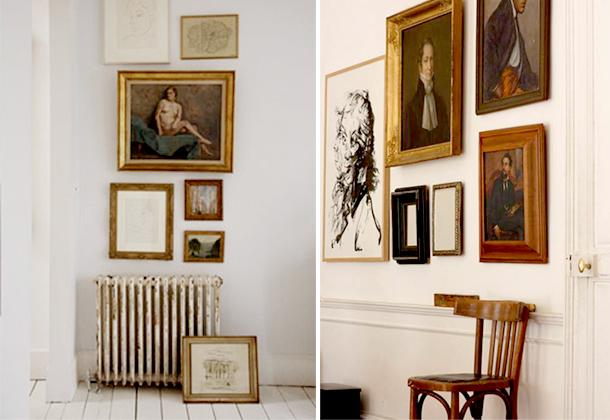 Always a DIYer, I was super hesitant to actually have our piece framed (couldn't I just do it?) but the rolled up canvas still had me flummoxed. Enough was enough, however, and with the walls of my entry getting a makeover soon, it was high time I bit the bullet and got this taken care of. Enter, custom framing at the Michaels down the street.  I had received so many of those mailers about whatever percent off they were offering that week, but never quite jumped.  I went in last weekend, however, and had the most amazing experience.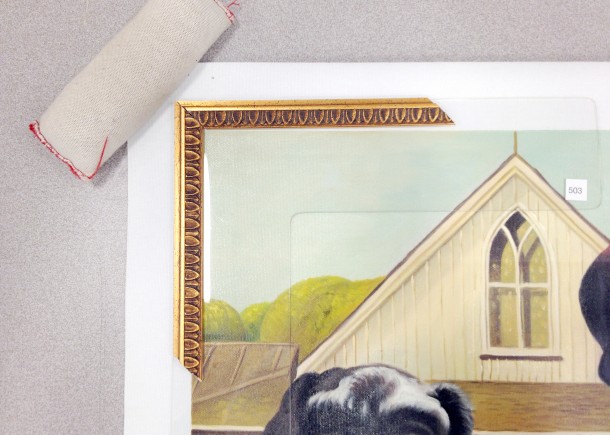 I basically played with all of the stuff for a good hour.  They had a computer program which showed the art on a background of color from various paint suppliers to get a feel for what the mat and frame look like off my (soon to be) very dark walls. You can see the mess I made of the framing department.   Continue Reading…