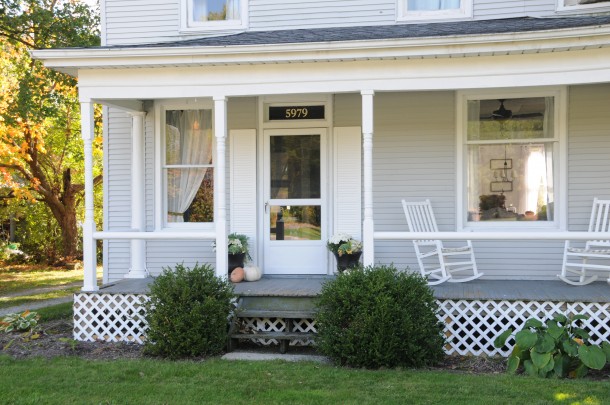 It's been a little over a year since I went room by room on a house tour to show you guys my home.  I started by showing the most embarrassing part, which at the time was the exterior (do you see those trees growing from the gutters?)
I am very happy to say, that we've completed all of our exterior goals, starting with a new roof, replacing the terrible old house numbers, and repainting the facade and the lattice.  It's been a big job, and I'm so glad it's complete. It's almost like driving up to a different house.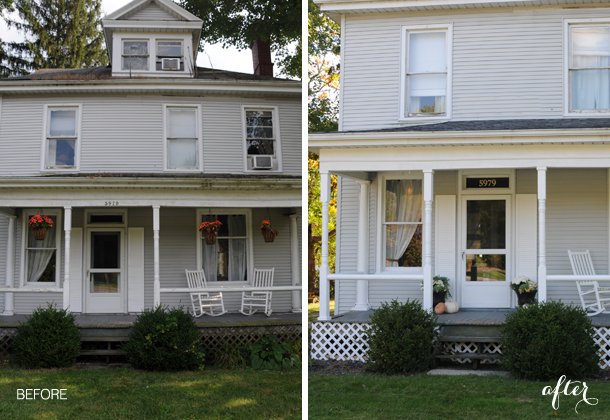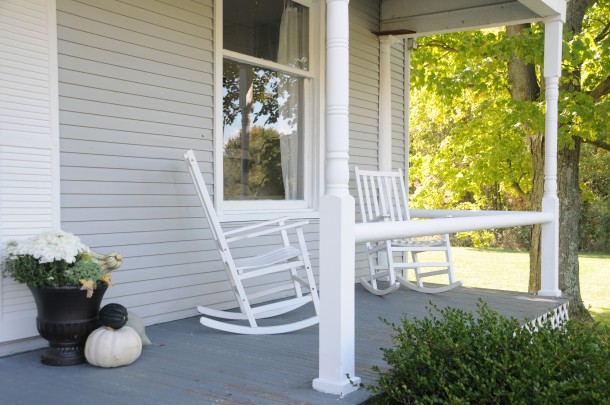 Even though we had some flowers and decor out there before, I really love my fall arrangements this year against the fresh and clean backdrop of the completed porch.
Some of these things seem so small, but anyone who owns a home knows how hard it is to complete some of these (seemingly) simple things.  I think next on my list will be to plant some bulbs in my bare flower beds to bloom next spring.  Maybe tulips?
Have a wonderful Monday out there guys!
p.s.  As we speak, I am flying over the Pacific for a business trip to China.  Don't worry, though! I have done a TON of work this past weekend to prepare 4 tutorials, a trio of recipes, and some more updates around the homestead so that it won't even be like I'm gone! Continue to stop by each day for a little dose of House of Earnest  – I've got a lot of fall awesomeness up my sleeve for you!  Follow on twitter and instagram if you want to see snippets from my trip!