I think one of the things I love so much about fall is that it's the season we seem to mingle so well with nature.  People revel in apple picking, pumpkin patches, and farmer's markets.  I wanted to take advantage of this festive time, so I'm planning a JAM party for my girls!  I've divided the 'party' into two steps since I know canning can be pretty time consuming and tedious.
Step one is farmer's market shopping.  Each friend lives on a different side of town and has their preferred market.  Everyone also has different preferences on food!  I armed each friend with a custom tote that reads, 'That's my JAM" (haha).  I made the totes last week on the iPhone app, Makr, and they arrived just in time to give one out to each girl with the challenge to return this weekend with a bag full of fall produce.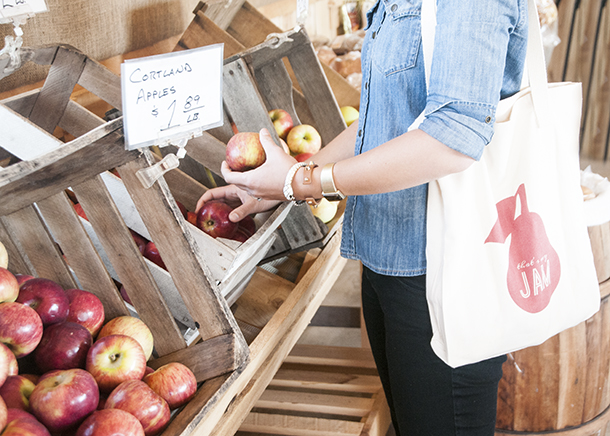 I set out on the same assignment and picked up some Jonathon apples, pears, green beans, and tomatoes.
Step two will be this weekend! Continue Reading…