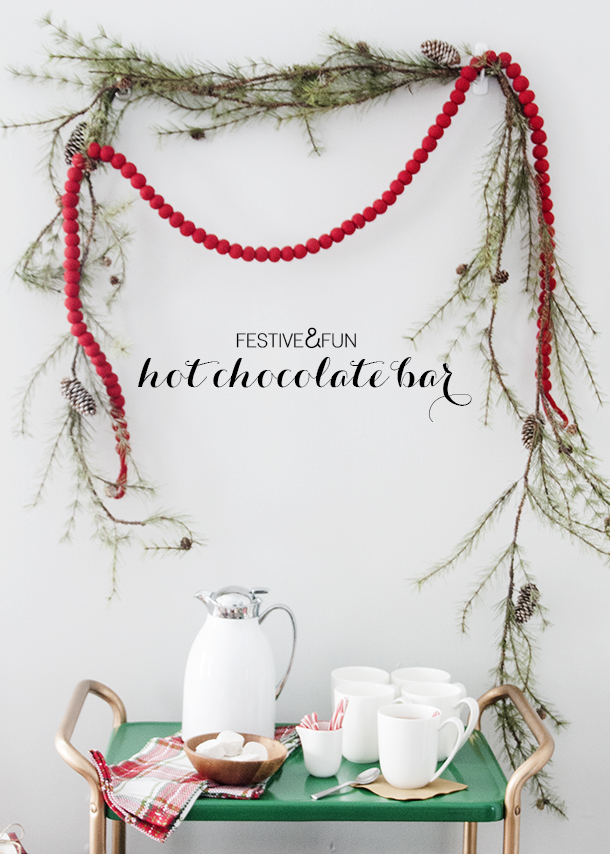 This time of year, there are so many parties, that it can get a little bit dizzying to think of something fun and unique to do when having friends over.  I wanted to show you guys an easy idea that could probably be done with stuff you already have at home, but putting it all together in a cute way is something that visitors will definitely remember you for.
The hot chocolate bar cart is completely simple and fun.  If you've served a large dinner, having a warm drink afterwards is a nice change from a heavy dessert, and if you're offering snacks and apps, a hot chocolate bar makes a wonderful complement to your desserts.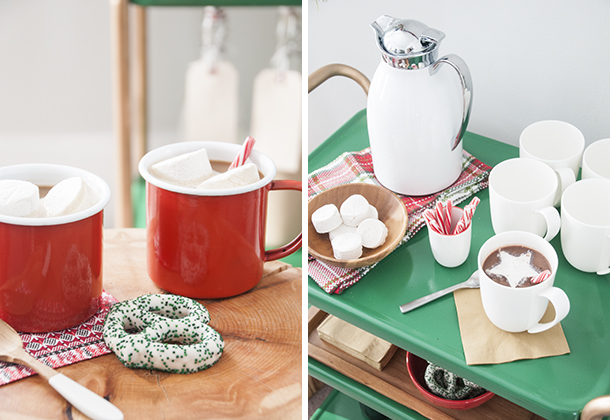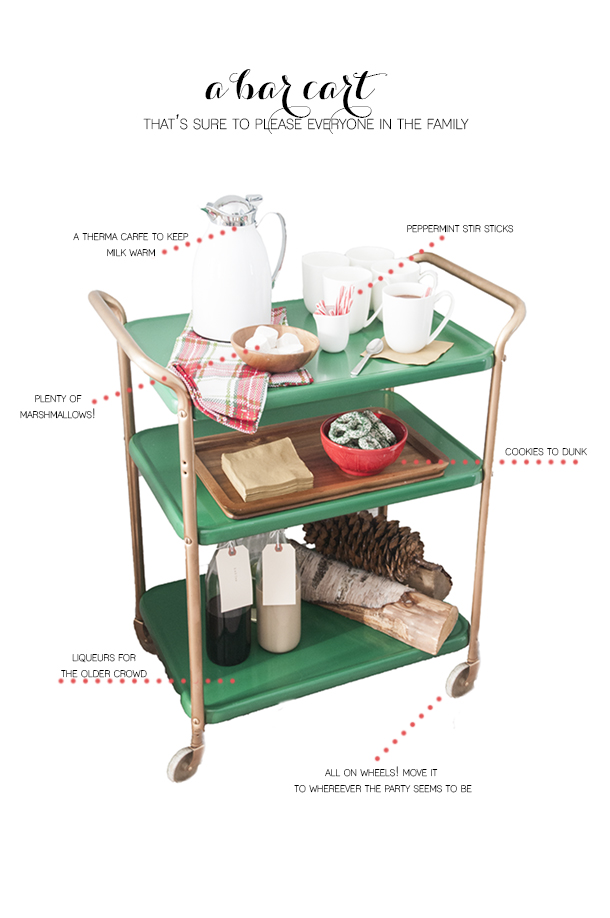 I went with a 'retro cabin' type look since my Christmas decor scheme is 'cozy cabin'.  Arrange it on a fun and festive cart like this one (which is for rent!!) or a console table in your living room.  I like the idea of locating the desserts and after dinner drinks in the living area so people will gravitate there and sit, sip, and socialize for the rest of the night.  There are a few must-haves on my list for styling yourself the perfect hot chocolate bar.