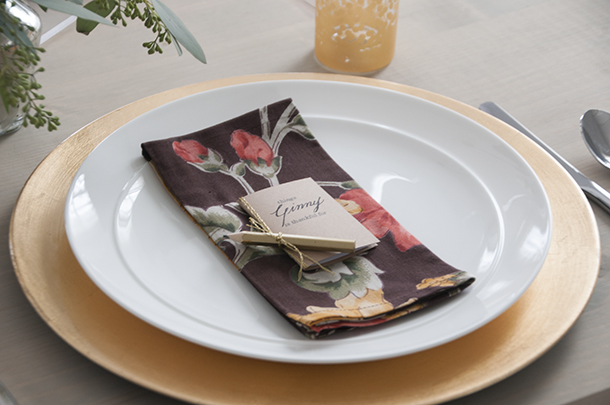 Thanksgiving is in just two days and if you're still looking for a really darling personal touch to your table, here it is!
I created mini notebooks for my Thanksgiving guests that serve as both a fun little activity, but also as the name cards for the table! I tied a little golf pencil so that folks could jot down their personal feelings of gratitude or just keep as a party favor.
I have a downloadable template that you can print out onto pretty paper (I used kraft), and customize with the names of your guests!
Keep reading for the step by step photos and instructions! Continue Reading…