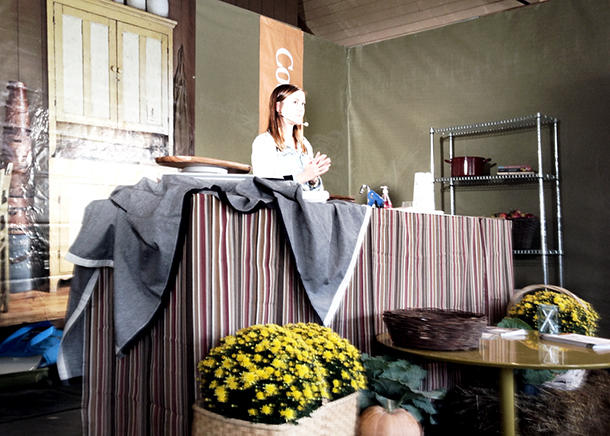 This weekend, I had the amazing opportunity to speak at a the Country Living fair.  Please excuse the iPhone photos, but I thought I'd share a few of the photos with you today and give you a little bit of information on what I spoke about.
I was asked to do a DIY and speak on a topic related to entertaining.  I chose to share with the crowd how I brainstorm and prepare for a party – one of my favorite things to do.
I'm sure you guys wouldn't be surprised to learn that my #1 piece of advice for everyone was to have a 'theme'.  Although I don't like themes that scream (very obvious themes), I honestly think that having an idea of your direction is imperative for having a party with a consistent vibe.  You wouldn't want to serve margaritas for drinks and sushi for food!  Having a 'theme' keeps your vision in check and helps when you're creating a menu to make sure everything stays on the same wavelength. A theme can be as easy as 'tuscan wine night' or 'tex mex' so long as it helps you choose accessories and food that all work together.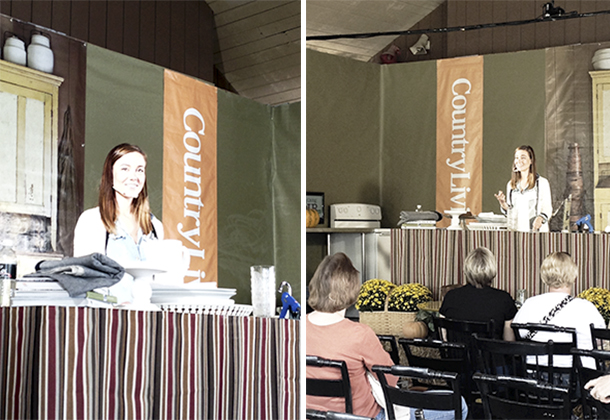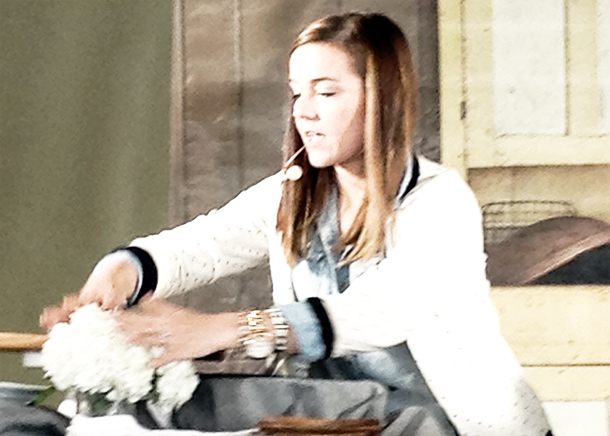 My number two piece of advice is to diversify your menu.  Don't serve 5 things that have to all be baked and served warm.  If you do, chances are that one of those dishes will be cold before your guests are ready to eat.  Mix ready made goodies (cheese, cured meats, fruits, veggies) and made ahead food with the items you want to make and serve hot.
5 more quick tips: Continue Reading…