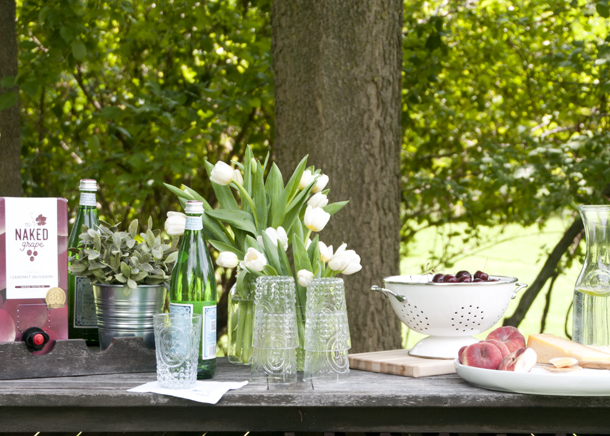 Loungy, lazy summer Sundays – complete with snacks and wine –  are one of my favorite parts of this season.  As the weather dries out and the breeze cools slightly, the environment is perfect for an outdoor Sunday Funday.
It's crazy to think about how much trash can be accumulated from having a party, and considering the beauty of the surrounding nature, I wanted to create a gathering that was as socially responsible as it was fun.  For this reason, I was pretty excited to try out The Naked Grape's new Terra-Cycle boxes (yes, boxes) of wine, the first of it's kind to be 100% recyclable. I had always wondered about Terra-Cycle after seeing their markings on several boxes and I'm impressed about their methods and the sustainability they support.
I wanted to spend some extra time playing in my back yard before I took off to travel around the world, so I put together a quick gathering all with an  environmentally friendly flair.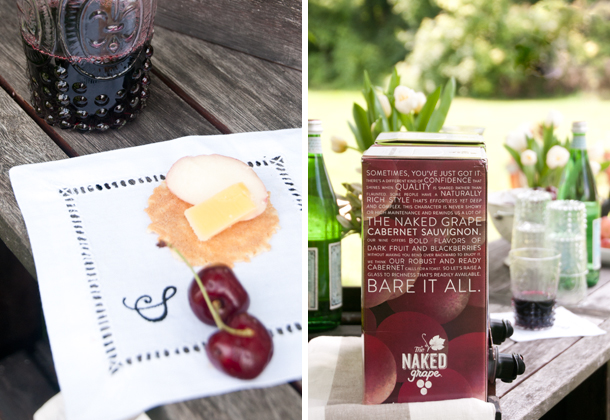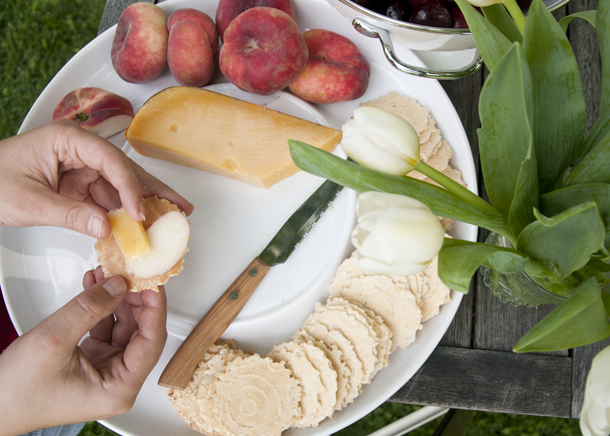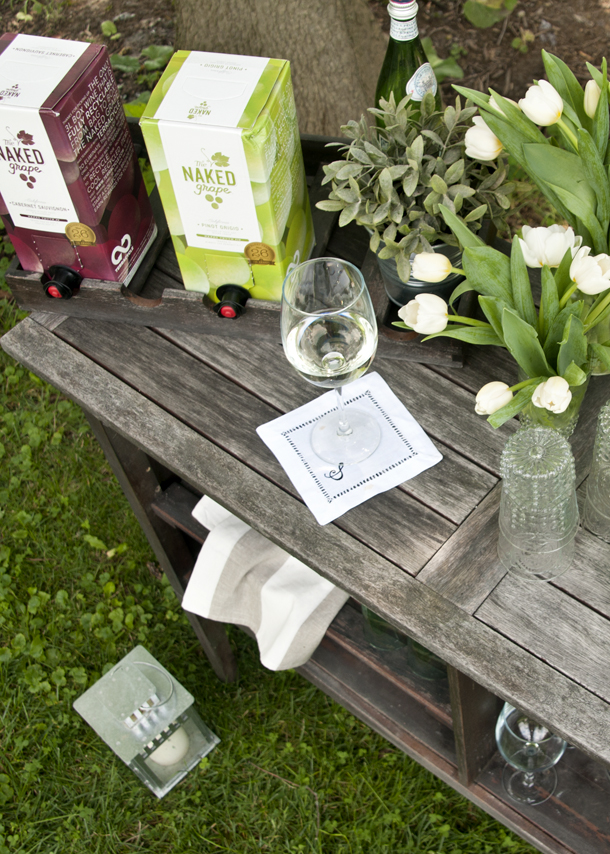 I set up a little snack station in my backyard for friends to help themselves to drinks and food.  Acrylic wine glasses and tumblers are reusable and don't create waste.  Local produce adds to the long list of ways that we can create a socially responsible party with lots of fun factor.  Guests were able to grab a little nibble and lounge in the lawn with their wine.  I choose two varieties, The Naked Grape Pinot Grigio and Cabernet.  I prefer Cabernet, but think the Pinot Grigio is such a nice light and crisp summer wine, it went perfectly with a little cheese and fresh peach slices.  For more photos of my set up and suggestions for an ecochic party, continue reading!