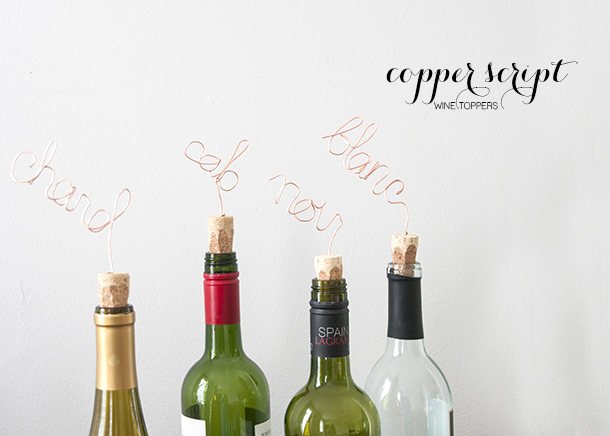 There are few things I like more than wine.  I claimed this past weekend that my major food groups were wine, cheese, tomatoes, olives, and coffee.  Aside from my personal feelings about it, I think that a good assortment of wines at a gathering can offer a ton variety while not being fussy.
These script copper toppers are like a pretty peachy color, reminiscent of rose gold and are so easy to make! They'd be perfect for a party during which people are in and out of the wine often and need a heads up as to which variety is which.
I made these four in about 30 minutes as the copper is pretty soft and easy to manipulate.  Copper wire can be found in an art or craft store (mine's from Blicks). The toppers are just stuck into chiseled down plain corks.  You could use some that already come tapered, or just take a knife to some that you've saved like I did.  The trick is that you don't want the corks to be too tight since the toppers aren't really to use for pulling, but are more decorative.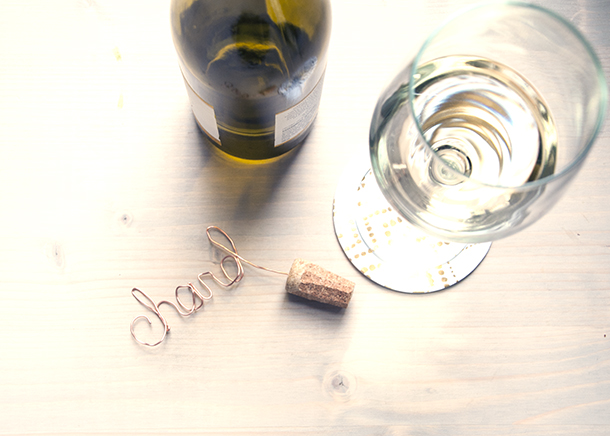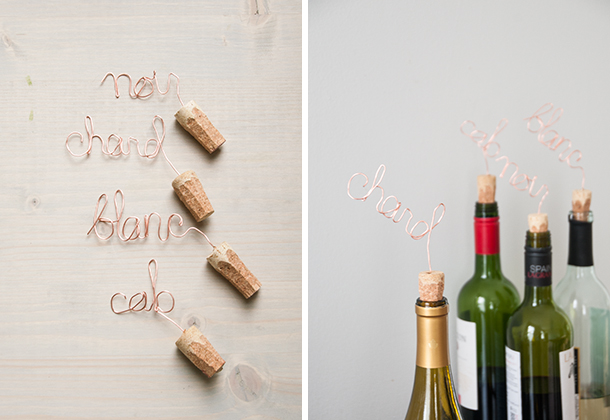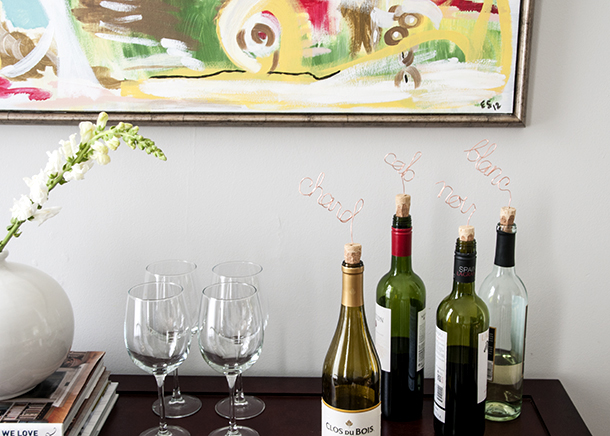 I, of course, took some liberties with the abbreviations.  You could also just do a generic 'cheers' too. There are just a few quick steps  Continue Reading…