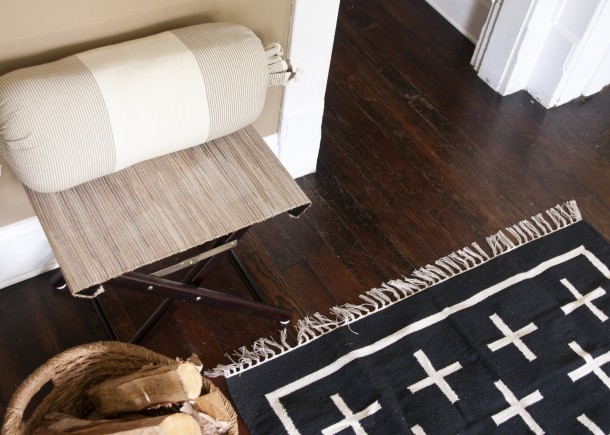 X-stools come in all shapes and sizes, but you don't have to stress about finding the right one for your space – just make it!  I used the base of a directors chair that I had sitting in a closet to create this little perch in my entryway and love it!  I had a table runner on hand that I bought just because I liked the metallic natural weave, but had only used probably once, which made for the perfect seat and was quite easy to put together.  The best part is, you could use any fabric you want as long as it's upholstery weight.  Since mine was already at a 16 inch width, I didn't have to hem any edges, but that wouldn't be to difficult either.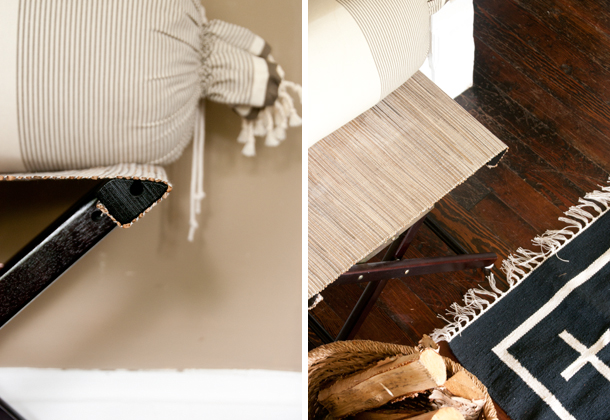 ONE unscrew the arms from the base of the directors chair and discard.  TWO unscrew the brace that stabilizes the top of the legs and put aside – you'll reattach this piece later. THREE measure the open width of the base going all of the way around the underside of the horizontal supports. FOUR cut your fabric to width (or just a touch shorter) and wrap it very tightly around the sidebars, cutting a little notch out for the diagonal legs.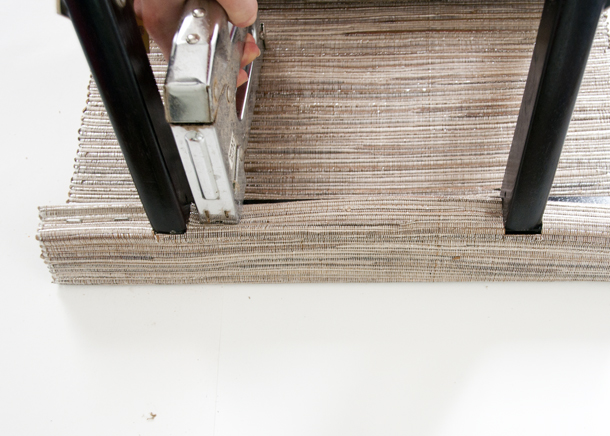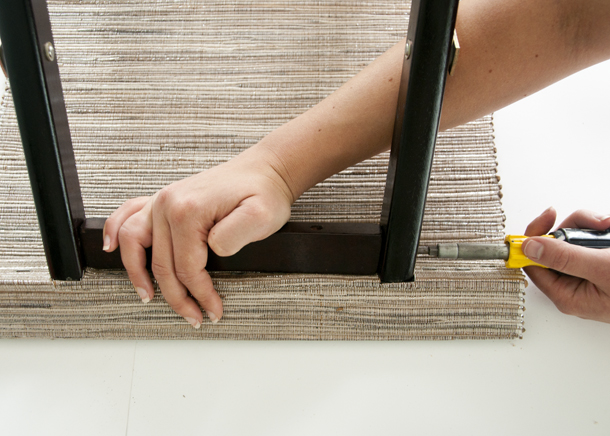 Staple one side of the fabric to the underneath of the side bars.  Move to the other side and repeat, cutting the notches for the legs and pulling very tightly before stapling.  The, re-attach the braces that you removed in step two.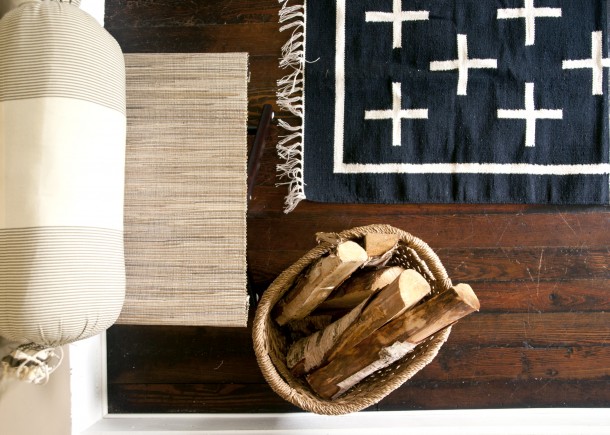 Presto!  You've got a brand new stool that folds right up and tucks away when not in use.  I'd make a pair of these and bring them out to flank my coffee table when guests come over!
Will you give it a try?  If you don't have an old director's chair sitting around, I'm sure it wouldn't be a hard thing to find at an end-of-summer garage sale!
If you have a tall director's chair, try this fun DIY that I did in April!
Have a FABULOUS Tuesday, guys!