Faux Milk Glass How-To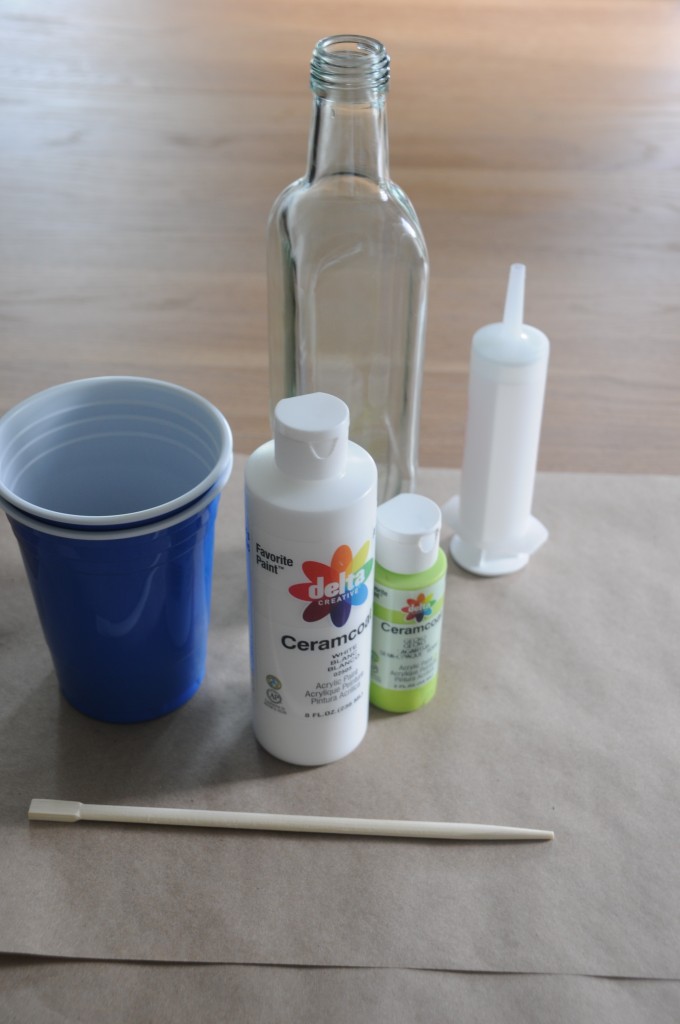 Materials:
Glass Bottle
About 6 oz acrylic or latex paint
2 disposable mixing cups
stirrir (I use a chopstick)
Plastic Syringe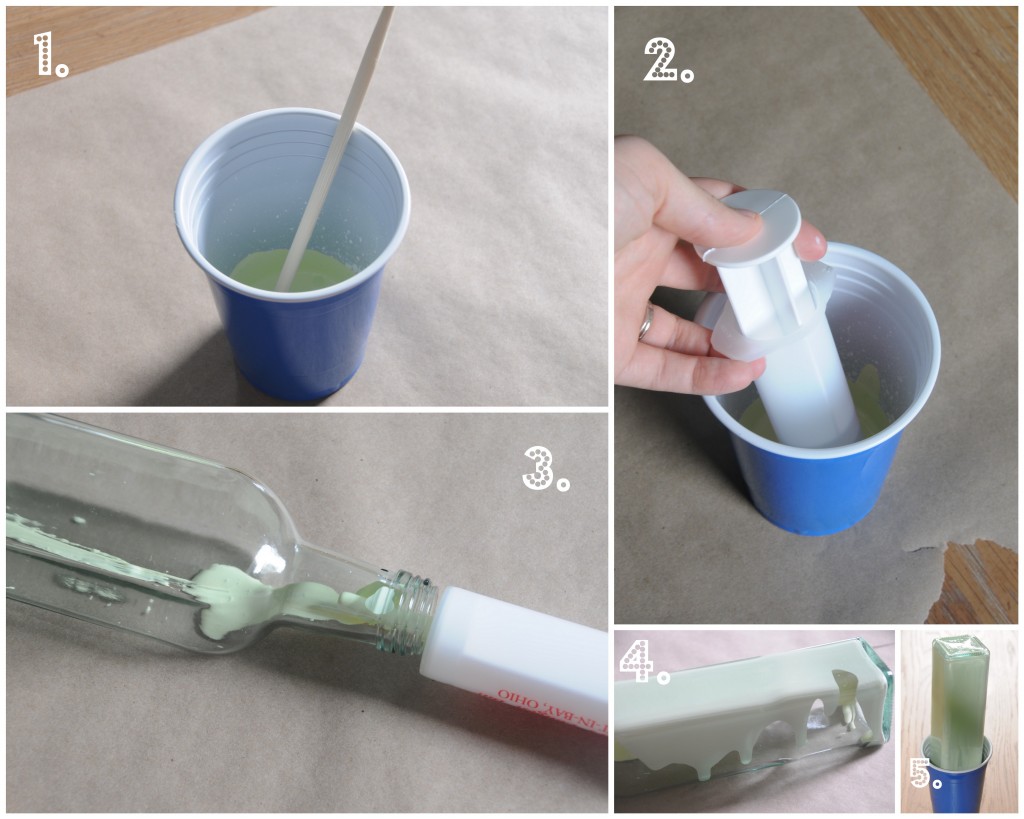 Instructions:
1. You can use one color or you can mix your paint to the exact shade of your liking in one of your plastic cups.  If you're using a ready made color, squeeze about 1/4 cup (just eyeball it) into the plastic cup.
2. Fill the plastic syringe about one inch full with paint. Be careful not to take paint from the bottom corners as there is a chance that area isn't mixed completely.
3. Squirt a strait line of paint down one whole side of the bottle. This is the most important step.  If you miss an area, refill your syringe and try to get some paint in that void.
4. SLOWLY rotate the bottle so that the paint covers the entire interior. If there are some parts near the neck that don't get coverage, don't panic.  That will be fixed in step 5.
5. Turn the bottle upside down in your second plastic cup. Make sure the cup and bottle are securly supported.  There is still a lot of paint inside that will drain out with time!
After about 30 minutes, you can remove the bottle from the cup and sit upright to let dry completely.  Depending on the amount of paint used, this could take between 24-36 hours.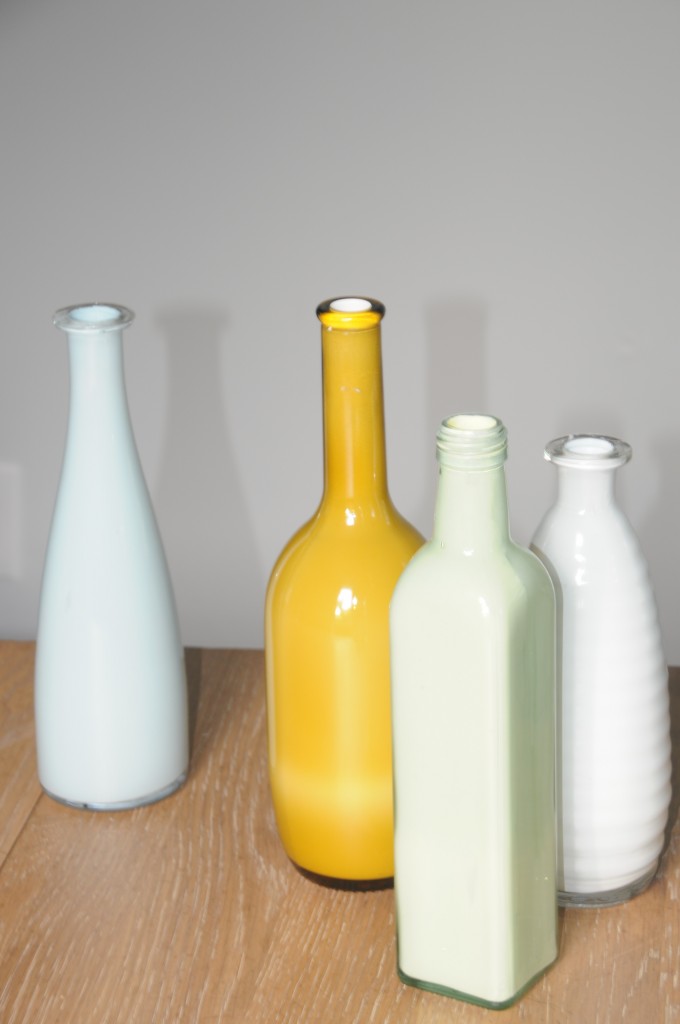 Ta-Da! Look what you've done! Go fill your new vase up with some beautiful blooms and enjoy!
*all photos by house of earnest*