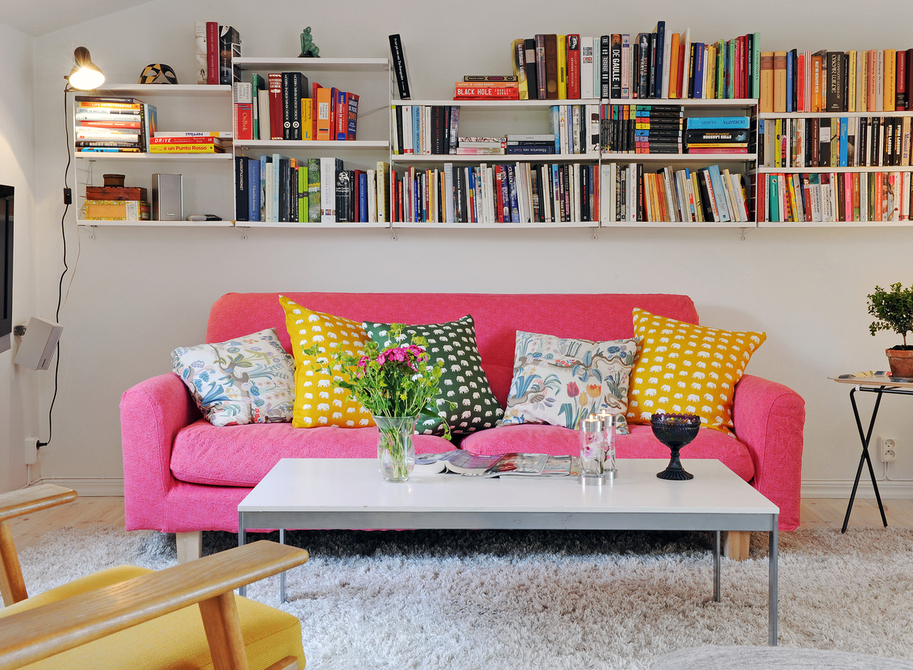 Neons are everywhere this summer, but who says they're only for clothing? I'm loving neon pink for all kinds of purposes around the home – including furniture! This neon pink couch looks just right in a quirky apartment. Grounded by white and surrounded by many other color pops, the couch doesn't seem like a stretch at all.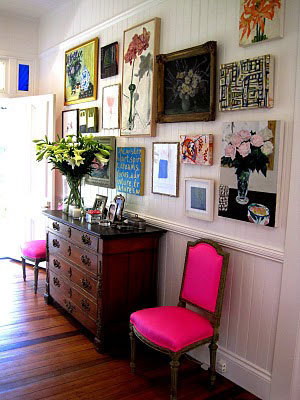 Two neon pink chairs flank an antique chest of drawers and actually help to anchor this gallery wall.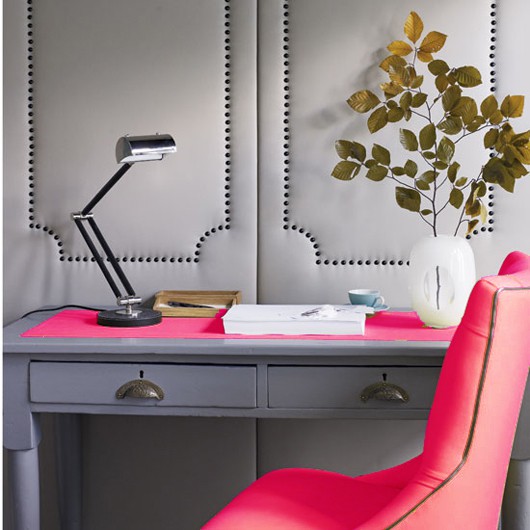 Hits of neon pink in the chair and desk lining are just enough and, paired with grey, are super cool.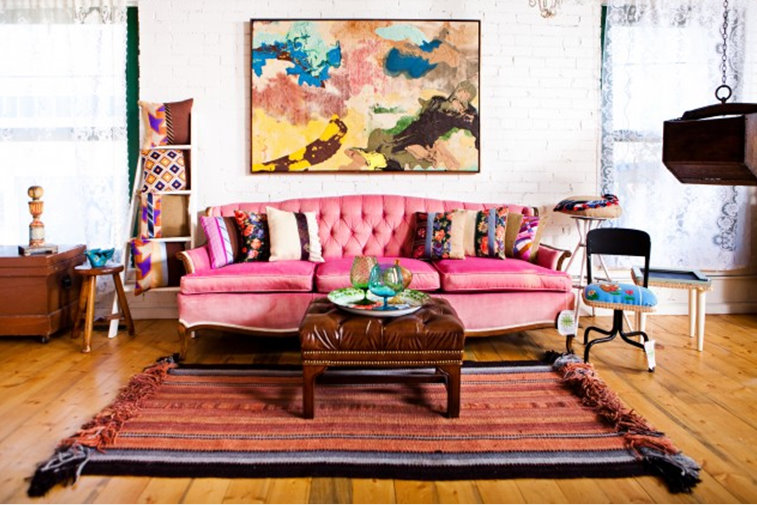 Another photo to prove that more is more. All of the art, textures, and colors actually help to integrate the neon pink sofa – I love it!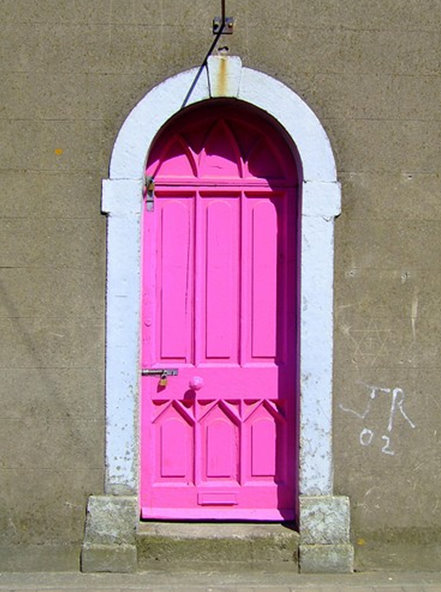 Do you think a neon pink door is a bit too much for you?  What about some of these small hits: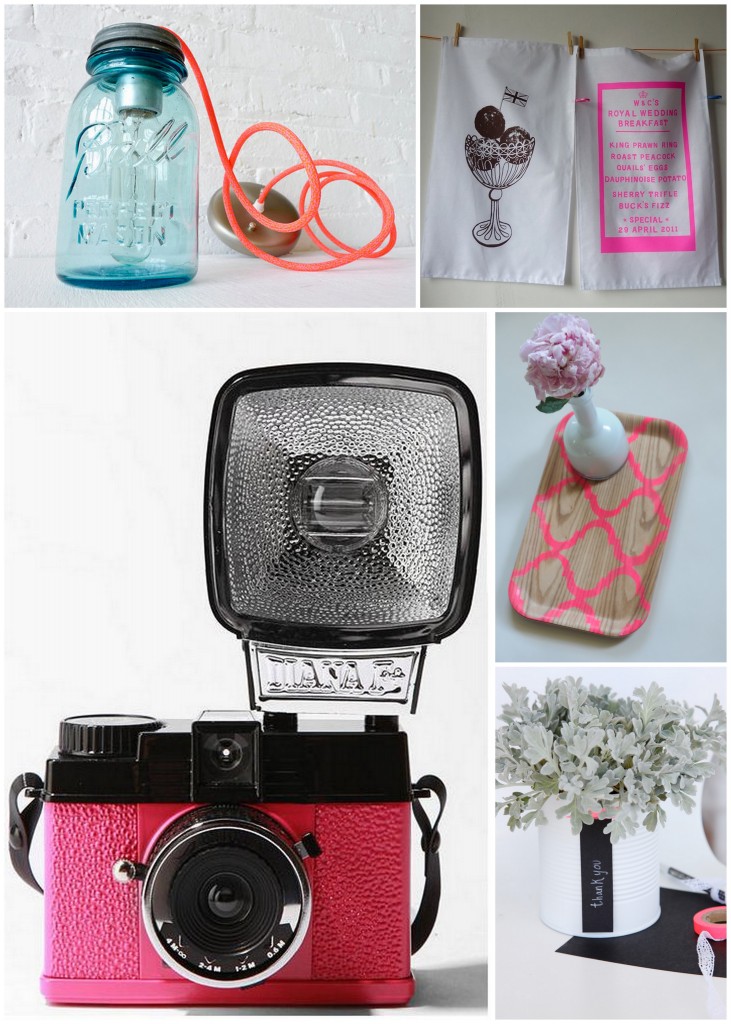 *photos from top: light locations, absolutley beautiful things, kim frazier via Pinterest, vintage renewal, inglenookdecor via houzz.
*collage photos from top left: earthseawarrior on etsy, mrps on etsy, house of earnest*, a creative mint for decor8, urban outfitters
Maybe a little more do-able?  I do like the hot pink couches though… If I ever had a space of my own (studio? woman cave?) I would totally do a hot pink couch!
What do you think? Which neon pink element could you integrate into your home?
Have a VIBRANT Wednesday!!
P.s. I'm off work for the next 7 days in a row! Woo Whoo!!! I'm heading out of town tomorrow with my husbands family and I'm excited to be relaxing pool-side for a super long weekend!