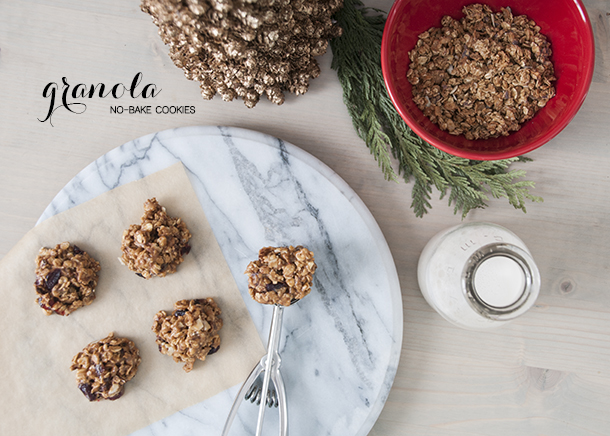 Things are getting quite festive around here.  I've been baking up a storm and actually have even more baking that I'm scheduling for this weekend.  This recipe, however, does not require baking at all. The no-bake cranberry oat chews are peanut-buttery, chewy, and hearty little gems.
I had all of the ingredients to make this cookie on hand, and you might as well.  I eat granola for breakfast and was inspired by the Cascadian Farm Dark Chocolate Almond Granola, so when the people at Cascadian Farm asked me to do a cookie swap with a few other bloggers, I was totally in.
I initially wanted to do a traditional chocolate no-bake, but my husband isn't really a chocolate eater and so far this christmas, all of my recipes have been quite chocolate-y.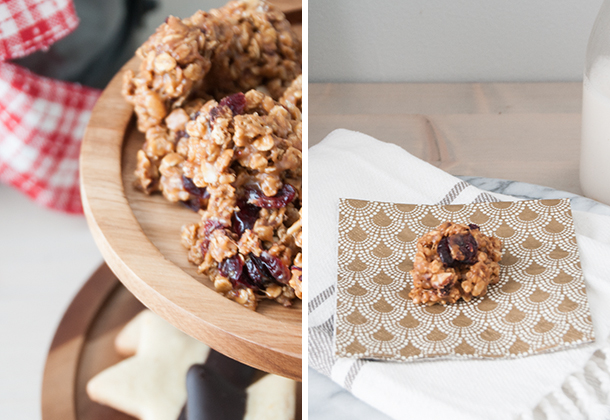 Instead, I used a peanut butter and brown sugar mixture to create these chewy cookies. Check out the full recipe below, plus links to all of the wonderful bloggers participating in this cookie swap. Continue Reading…