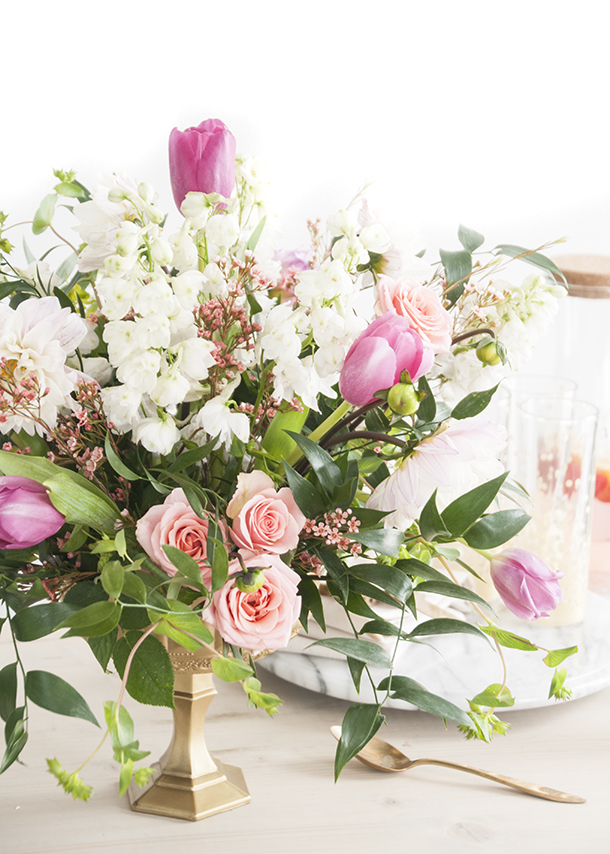 I gave you guys a sneak peek of this arrangement yesterday when I was teaching you how I made this vase (and for under $6).  But today is the day we learn how to make this floral design.  You could use any low, wide vase if you have one on hand, however. It's absolutely perfect for your Easter table centerpiece.  You'll wow your family with this one. Aren't you guys excited?  I am.
I purposefully sought out flowers that had a more romantic, english garden type look instead of the very traditional spring, but if you switched out the roses for irises and the trailing greens for something tight like lemon leaves, you'd have a totally different look.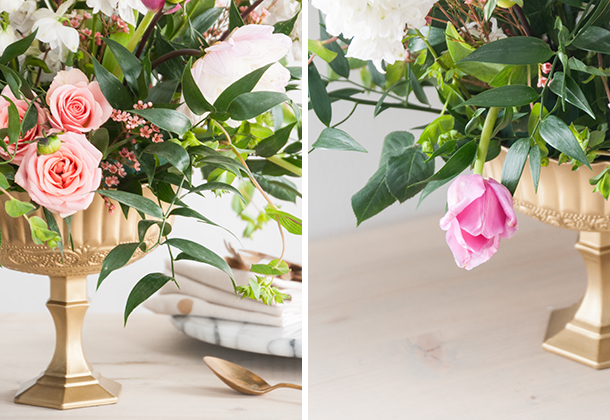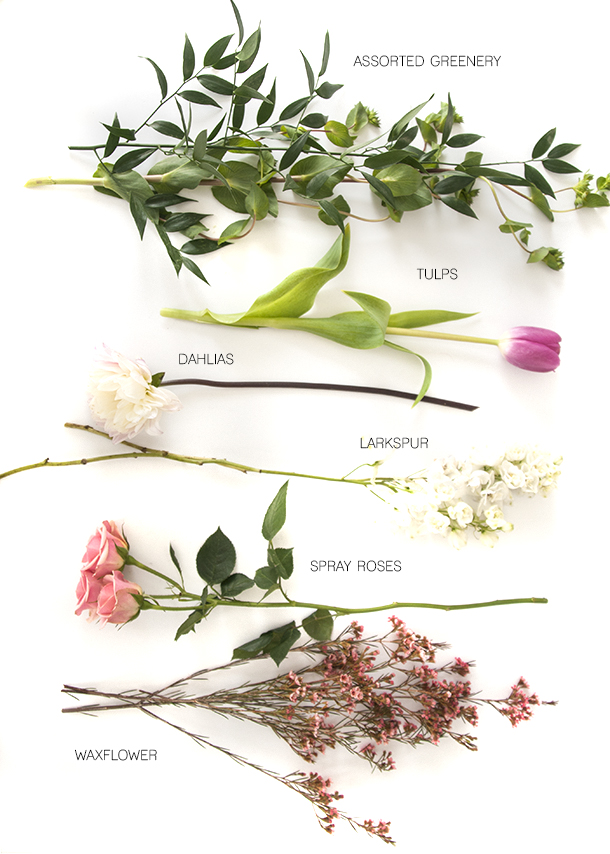 For a color scheme, I stuck with a monochromatic pinky purple theme.  My flower choice broke down as above.  Recall from my previous posts on floral design that I like to choose a few greens, a focal flower (here the dahlias because they're the largest), a tall flower (here the larkspur), some irregularly shaped flowers (tulips and roses for me) and the filler which is wax flower here.
Putting them together in a really shallow vase could be a disaster without my favorite floral tool… foam. Don't be scared, if you've never used floral foam before you're going to love how easy it is.  Let's start with the step by step shall we? Continue Reading…