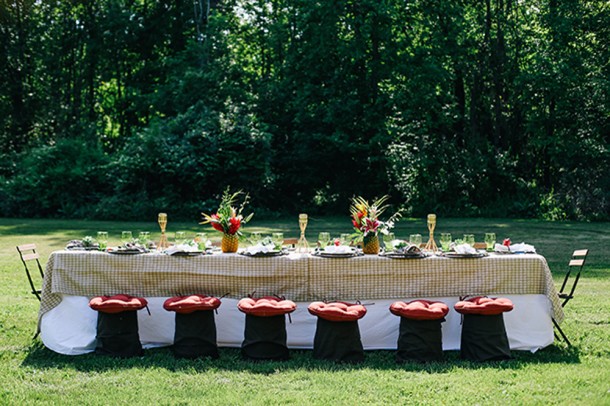 I have been bursting at the seams to share the outcome of our luau with you!  I'm sure you saw the sneak peeks on Instagram over the weekend, but today I have so many photos all taken by the amazingly talented Allie Lehman who was able to capture us having time best time.
I shared with you guys a month ago what my vision was for the party.  I am obsessed with all things Hawaii, so I wanted to bring the things that I love most about the islands to my friends and family in Ohio.  We teamed up with Pier 1 Imports on the project, sourced some perfect accessories, and were able to create exactly the look I was hoping to achieve – a very classy, non-cheesy, traditional style hawaiian luau.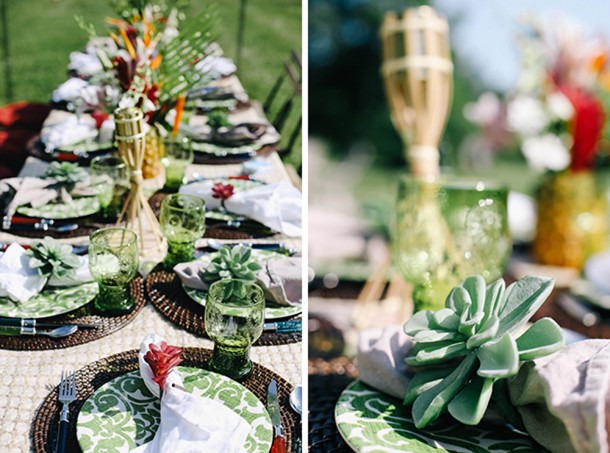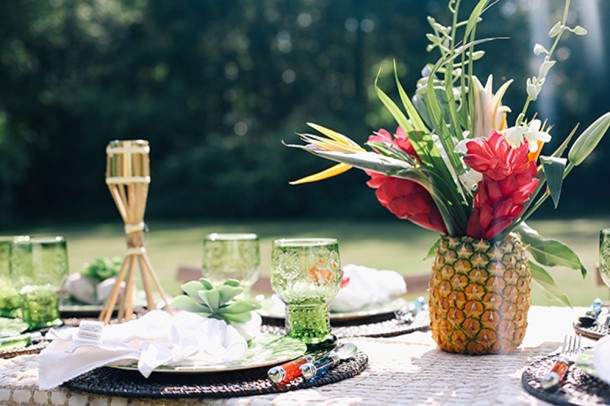 When I told people I was having a luau, reactions ranged from people thinking it was the cheesiest theme-y idea ever to people asking if I was wearing a grass skirt (neither happened).  I pulled inspiration from the island feeling that I have when I travel to Hawaii with an aim to create a sunny, relaxed, natural, and rustic atmosphere.  I pulled colors and textures from that of nature rather than that of a party store.  Bright hues came from the tropical flowers and fruits that we decorated with.  I loved Jenn's idea of using a pineapple as a vase, which is an obvious tie-in to the tropical table.
Mai Tai's (my absolutely favorite tropical drink) were adorned with fringy umbrellas and a giant wedge of pineapple.  Fresh orchid leis certainly put everyone in the aloha spirit.  There are so so so many photos of all the many details.  Keep on reading for tons more details!