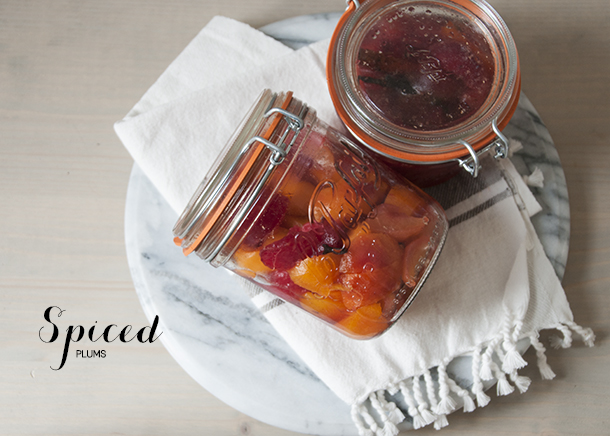 I love doing creative things to prolong the gorgeous fruits and veggies that are available this time of year. While jam isn't my speed, I wanted to create something spiced that integrated all of the wonderful flavors of fall into the late summer fruits that are still available in abundance.
I thought spiced plums would make an amazing addition to a fall martini, bread, beef tenderloin, or anything really.  I found this recipe for raw fruits in simple syrup.  I wanted to take it one step further however, and add spices.
Truth be told, you can do this whole thing without actually canning anything.  You would just need to use the plums within the week as you would any fresh fruit or veggie that you keep in your fridge. Either way, you'll get some great tasting plums, it just depends on how long you'd like to keep said plums.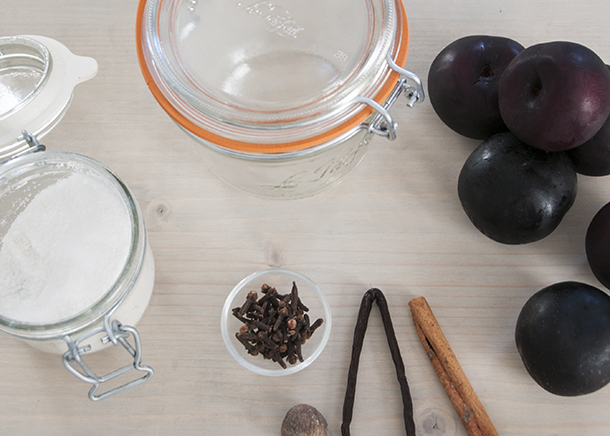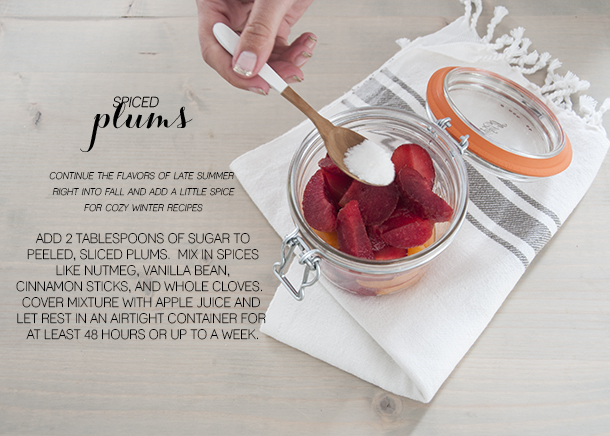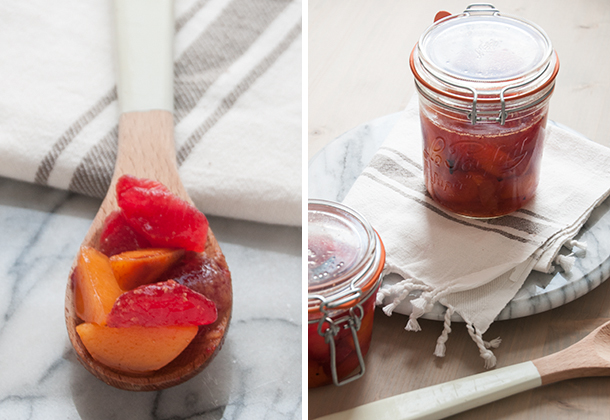 If you're the kind of person who wants to keep some of the spiced goodness around until Thanksgiving or Christmas, you can go the canning route which isn't nearly and daunting as it seems (and is even easier with the beautiful french terrines! Continue Reading…