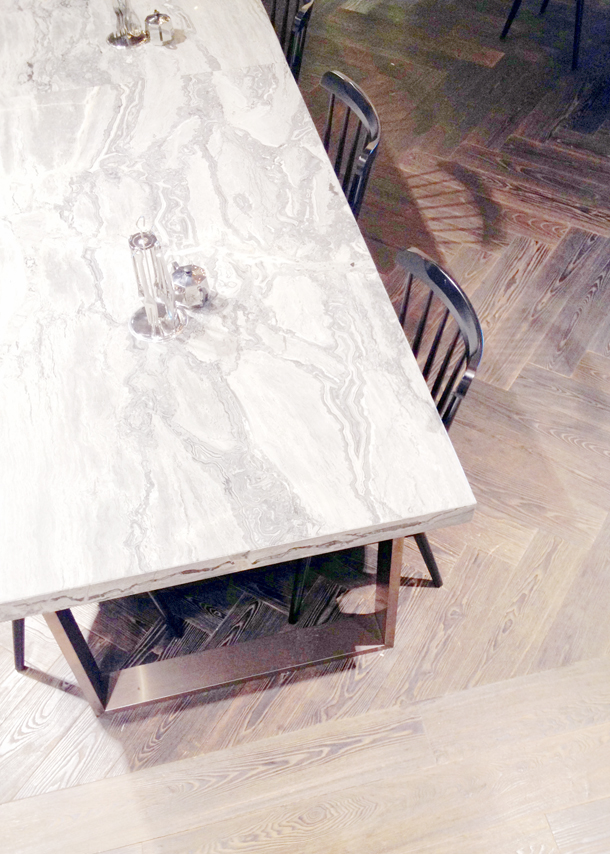 I have a lot of favorites when it comes to Hong Kong.  This is my sixteenth (!!) trip and each time I accumulate another 'favorite'.  I have a favorite noodle shop, favorite dumpling restaurant, favorite place to get pink champagne, favorite shops and so on.
Each trip, as I familiarize myself more and more, some things get much easier (jet lag) and some things stay just as difficult as day one (lack of personal space). Above all, it's a city that I've still only seen such a small percentage of.  I have much much more to see and do and am eager to keep returning.
I wanted to share some of my photos with you, and give you a taste of my Hong Kong, which based on the diversity and size of the city could be so much different from anyone else's Hong Kong.
The photo above is of the cafe at Lane Crawford.  The stone tables are stunningly gorgeous and it's pretty surprising that this is in a department store.  Granted, Lane Crawford isn't just any department store… they carry all of the major designers and although they're a bit out of my price range, I still love going to gawk at gorgeous handbags and shoes.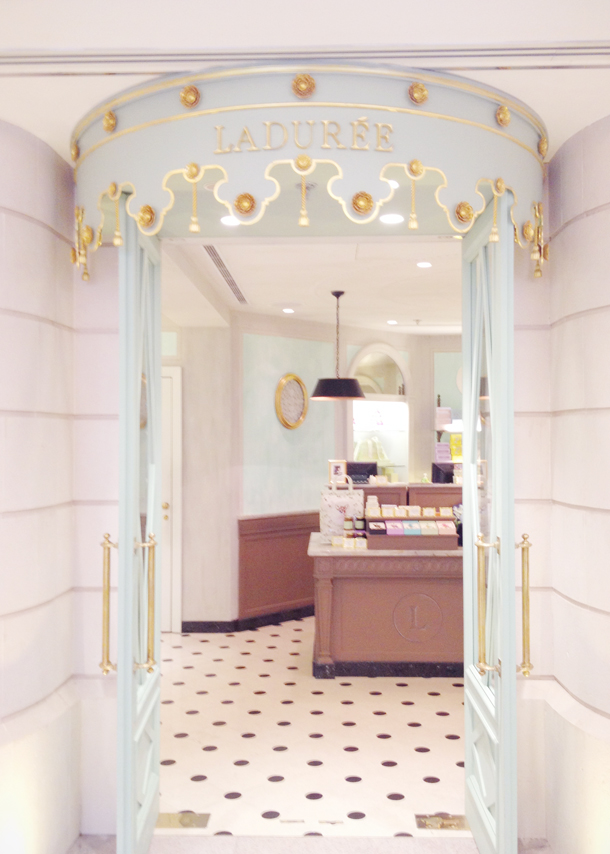 macarons at Laduree are a must have treat for after a long day of work
for more photos  Continue Reading…