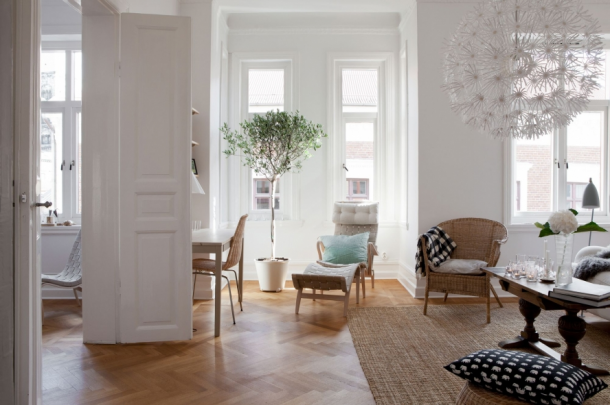 Sometimes it's refreshing amongst all of the highly styled, glammed up homes to see a great representation of classic cozy style with a bit of an updated touch.
There are some traditional shapes and pieces here tied together with a touch of nature and some fun pattern.  All in all, a pretty and livable home.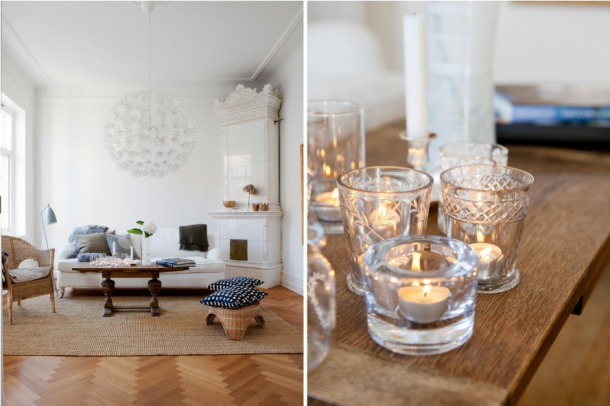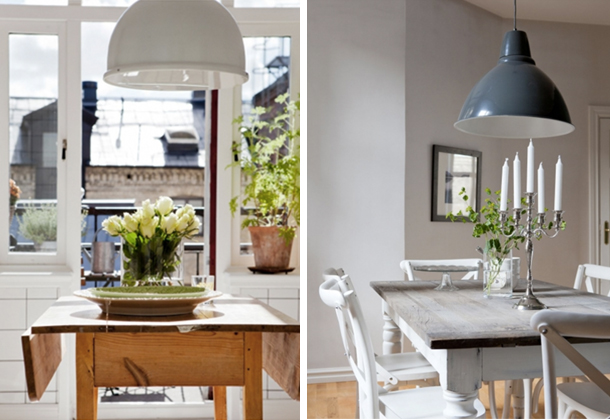 Source: Bolaget
I'm working hard in the office today, and hoping to dig myself out of a mountain of email tonight, so a little break to ooh and ahh at a pretty space definitely clears the mind.
p.s.  if you follow G R A N D I F L O R A on instagram (@shopgrandiflora) you would have seen some sneak peeks from our Holiday 2013 photoshoot yesterday!  Start following here and sign up for launch email updates here!