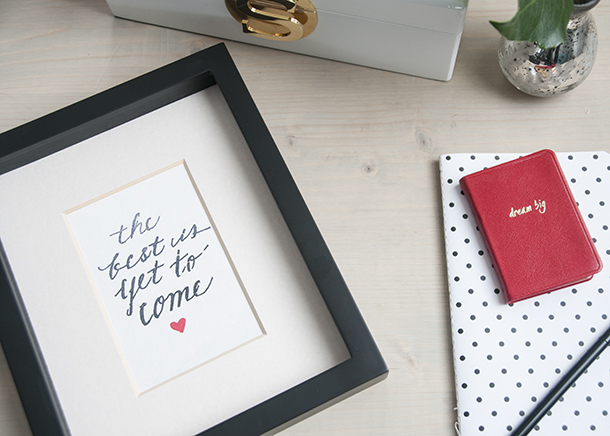 This week marks my fourth wedding anniversary and although the traditional fourth year gift is flowers, I decided to make a little customized watercolor art.  We hardly ever buy each other real gifts but instead do a nice dinner together or go on a trip, so small little tidbits are more my style.
This watercolor quotation art doesn't require any actual watercolors, which is why it's so easy for anyone to do! It uses a bit of a trick that I borrowed from technology which makes it all the more foolproof!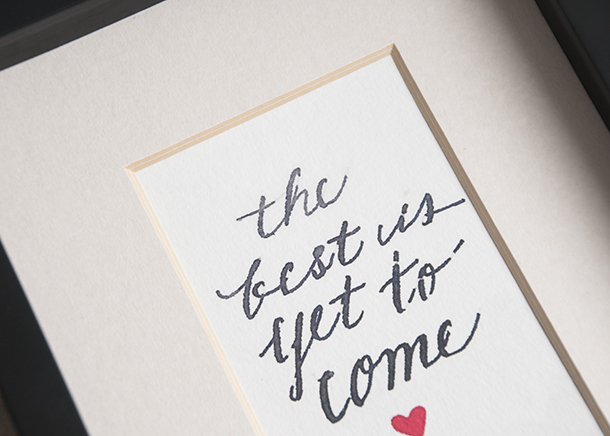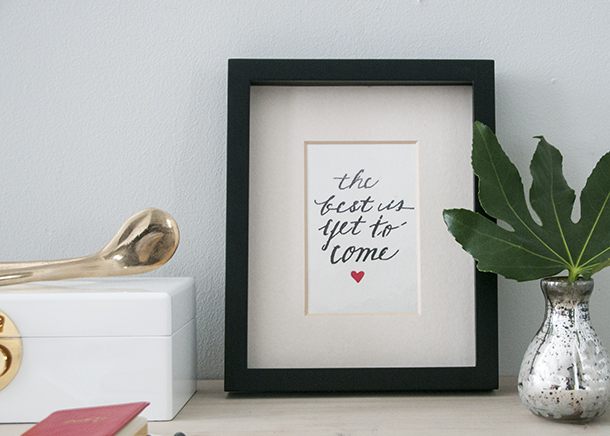 Get your iPhones and home printers geared up for this Tuesday tutorial!