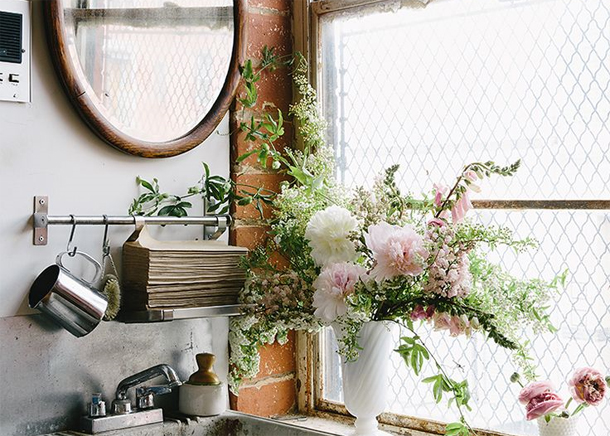 (source)
Some areas in our home deserve a bit more privacy than others.  Bedrooms and bathrooms both obviously pop to mind, but if you have a window (or door, like me) in your laundry room, this may shoot to the top of your list as well.
You can ask anyone who has lived with me (male or female), I tend to run around in my underwear.  A third of my clothes are in the office closet, a third are in the master bedroom, and the balance in the laundry room.  This means that getting ready for my day in the morning involves an underwear clad Erin running from room to room and down to the laundry.
Now, we have a door with a very apparent window to the street in our laundry room.  My 6am trompses down there in undies have most likely led to several a passerby getting an eyeful. When we renovated our laundry room just a couple of months ago, I put my thinking cap on to figure out what to do about this issue that would still allow plenty of light, but block out my buns.  Enter ScotchBlue™ Painter's Tape.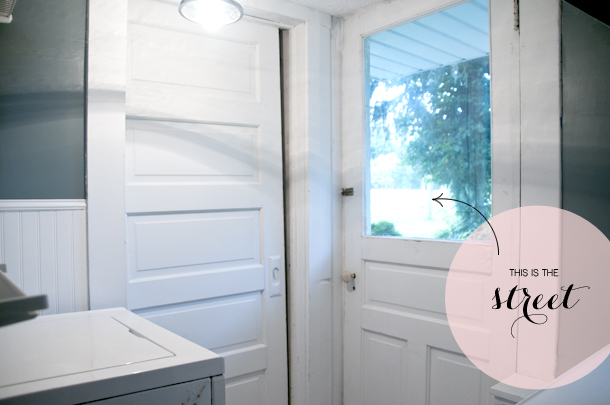 I'd thought about using a translucent cling or contact paper, but with the high moisture in this area, I figured that I better do something a bit more permanent.  A little border created with the tape and some spray paint made for frosting glass was the solution. The great thing about this solution is that if I ever want to undo the 'frost', a little acetone will take it right off.  Nice, huh?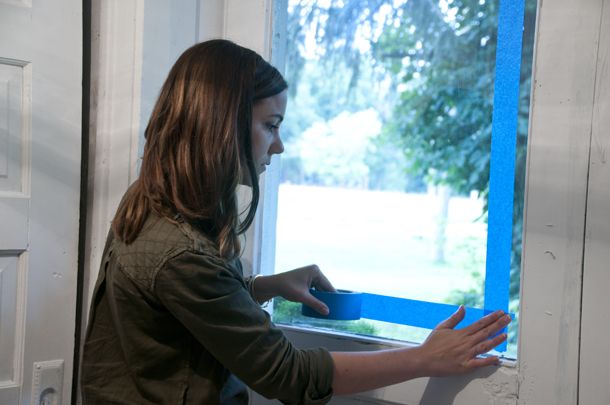 Keep Reading for the full tutorial and 'after' shots! Continue Reading…