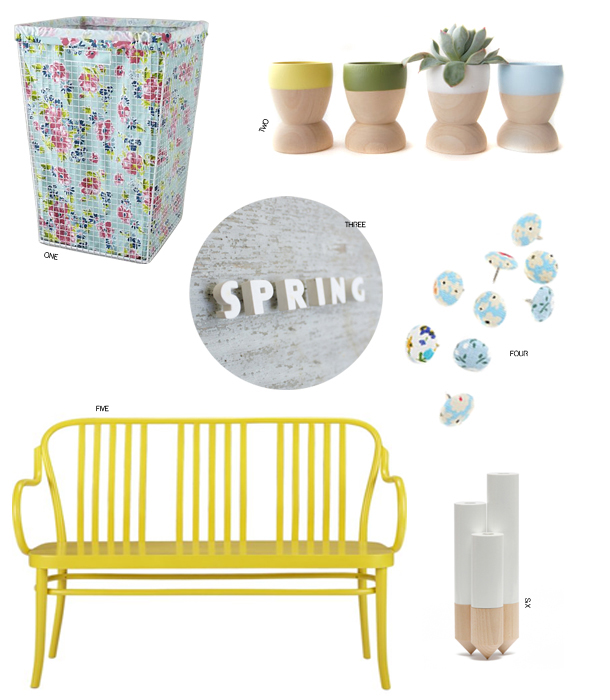 ONE Land of Nod hampers are simple and sturdy ($79) and the floral liner is one sale for $6! TWO These wooden egg cups double as really cute mini planters.  $29 for a set of four from Wind and Willow Home. THREE Vintage ceramic 'Spring' push pins are so cute and remind you of what's coming.  $12 from shavingkitsupplies on Etsy. FOUR I must have a thing for office supplies this week!  These floral covered tacks keep the office area bright. $8 for a set of 25 from Urban Outfitters. FIVE timeless bentwood, with a modern colorful spin, this bench from Crate in Barrel looks like it would go awesome in an entry or at one side of a dining table, $499. SIX an easy and impactful flower arrangement isn't hard, especially with a quirky modern bud vase like this one from A+R store $95.
Although I have organization and spring cleaning on my mind, this weekend will be spend outdoors working out our flagstone patio!  The flagstone was delivered today, the foundation is all set and we're getting things started!
Aside from working on the patio, I am going to try to get a little spring cleaning done so that I can welcome the warmer weather appropriately (maybe that's why it hasn't come yet?!).
What is on your agenda this first weekend in spring?