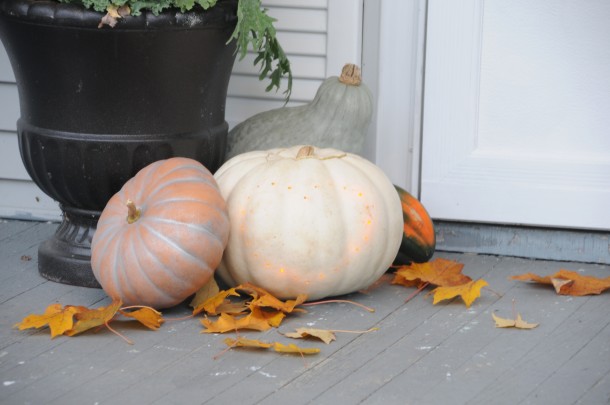 The light of day doesn't do this pumpkin project justice, but as soon as the sun goes down, the illuminated heart pumpkin shines a sweet shape into the fall night.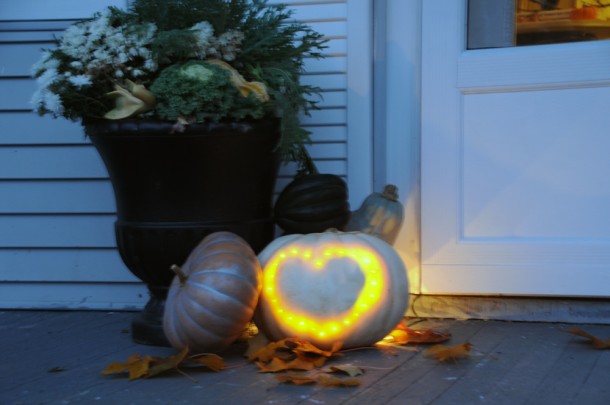 Aside from my photo being a tad blurry (I really haven't mastered low light photos yet), I think it's easy to see what a perfect addition this pumpkin is to a front porch.  The heart pattern could easily be switched out for any other simple shape, or maybe even a letter, so the possibilities of how to customize this project are vast.
Interested in lighting up the night with your plain pumpkin? Keep reading for the full instructions!