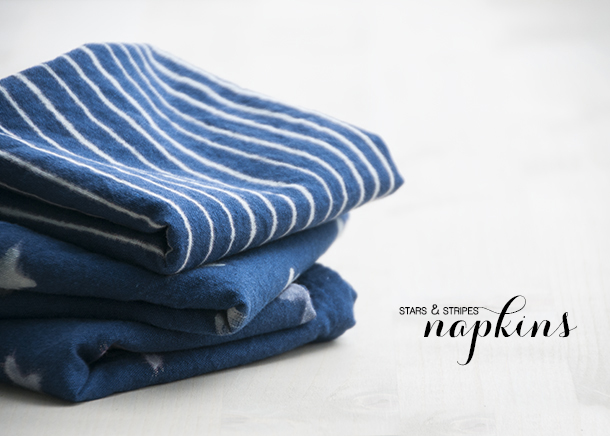 I had so much fun with this DIY over the weekend and I have been biting at the bit to share it today.  It was one of those, 'will this look as cool as I'm envisioning or will it fall flat' moments and I was SO happy with out it executed.  I didn't want the shapes to look too cookie-cutter 4th of July, but to take on a more American heritage vibe.
I literally had a blast styling and playing with these guys and now have them adorning my dining room.  They're just lovely with a natural indigo ikat look.  I couldn't be happier (is it crazy that napkins make me this happy?  You should ask me about coasters…).  Anyway, you have a whole month to do this one, so you'll definitely have time to get your own before the holiday.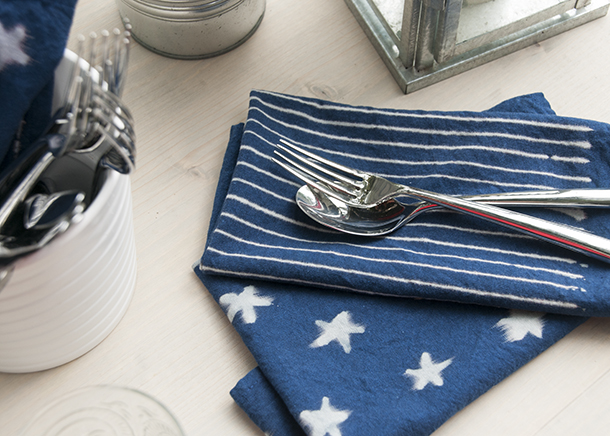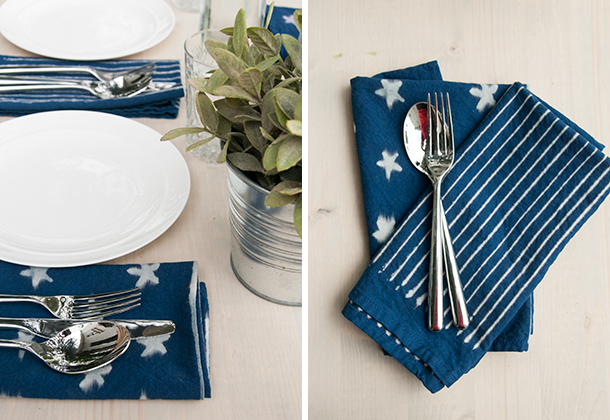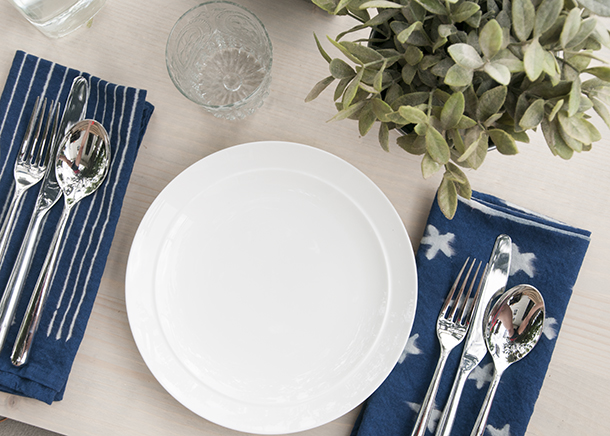 Styled with neutral white plates, greenery and silver touches, I love the feel the whole table creates.  Can't you just imagine sitting around outside in dusky candlelight?
I'm really getting carried away here.  The full tutorial is very easy, just a few key steps will ensure vintage Americana success.  Continue Reading…