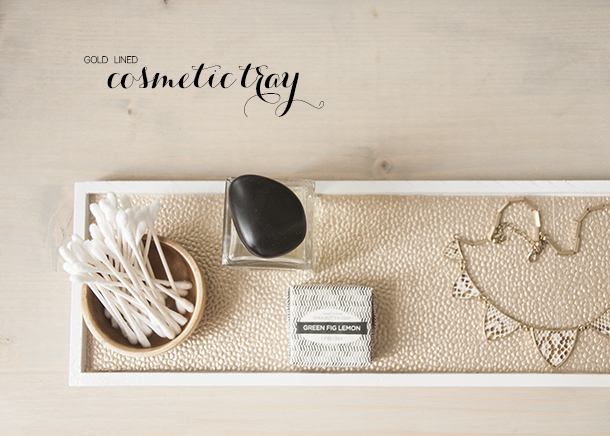 I love an easy DIY which can be customized in about a million different ways. I customized this wall plaque from Michaels with a high shine white paint and a really pretty pebbly champagne gold.
The result is perfect for my vanity and a little place to stash a few of my girly things. This would also be really pretty on an entry table for keys and mail or on a coffee table to corral a case of flowers and the remote controls!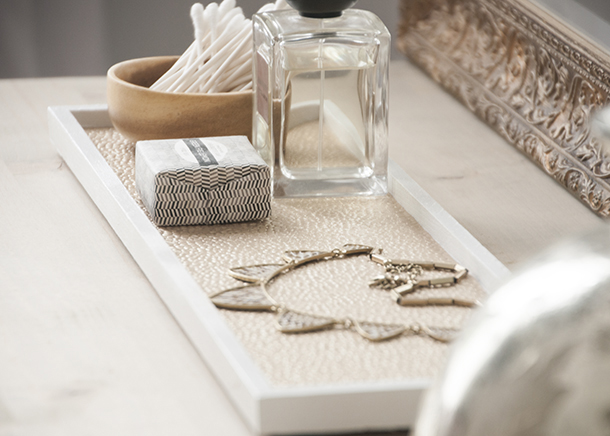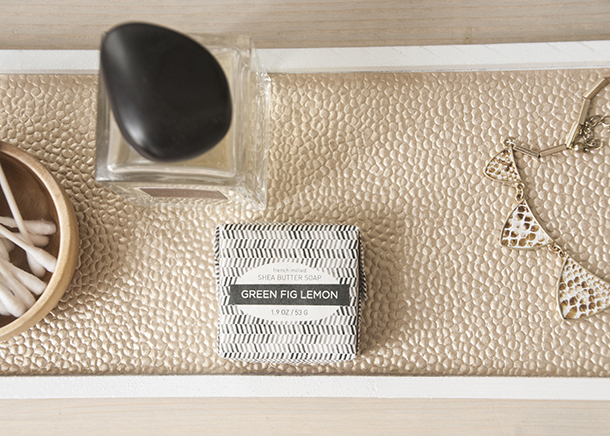 This project cost around $8 total since I used paint I had on hand and only had to purchase the wooden plaque ($5), patterned paper ($1), and the little foot pads ($2). I swear even a DIY novice could make something they really loved with these materials.  Using a durable shelf liner or contact paper would work well for high moisture areas (like the bathroom) so pull out that pretty paper you've been hoarding or that fun colored spray paint you've been keeping for just the right moment and make something beautiful!
Onto the tutorial! Continue Reading…