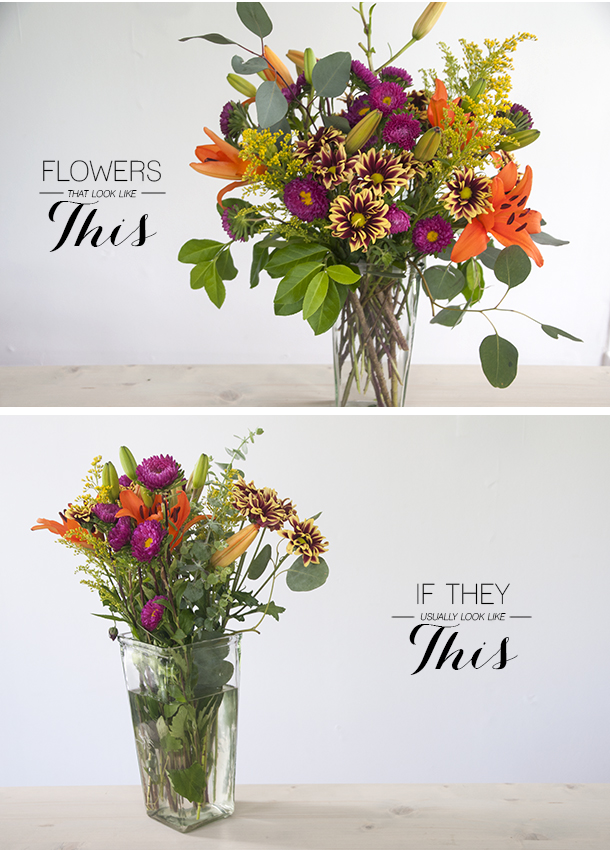 It's the day we've all been waiting for!  The step by step tutorial that will take your market bunch of flowers from ho-hum to perfection!
From the very first day I started the spring series, beginner blooms, I know you guys were waiting for the day we could arrange a whole case full of varying blooms to create a striking arrangement out of the regular bunches that you buy in your grocery store.
There is a secret that you haven't known about all of these years, that makes this so easy to conquer.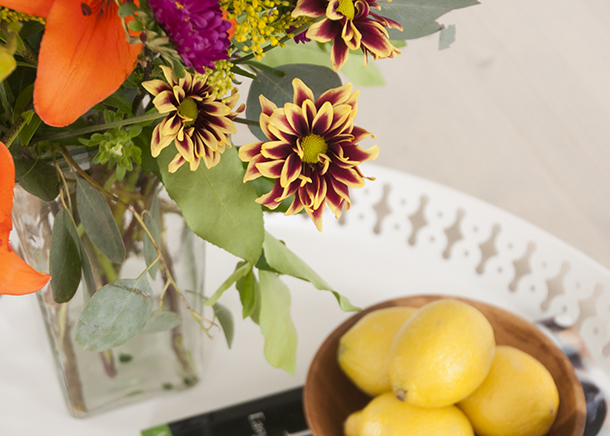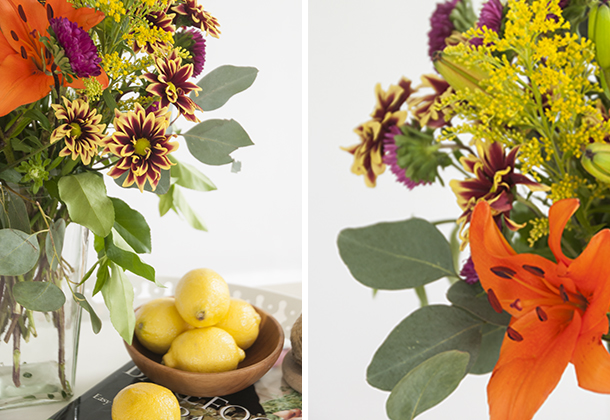 You'll notice that this is a different type of vase than we have been working with, for the vases that start narrow at the bottom and wide at the top, this is definitely a trick you'll want to employ.  Continue Reading…