Matt laughed when I coined my 'look' this year for Halloween as "classy, creepy, natural".  But I'm serious over here.
While I'm not a huge fan of spending too much time putting up holiday decor (because that equates to just as much time taking them down), I'm still very serious about decorating for the holidays.  I try to choose things that will span through the season, while not being specific to just one day.
I love this little log DIY because it will look pretty on my table from early fall through Christmas.  Come November 1st, I'll remove the skull and creepy bird, but leave the pumpkins.  Then after Thanksgiving, I'll swap out the pumpkins for holly or pine sprigs.  It works!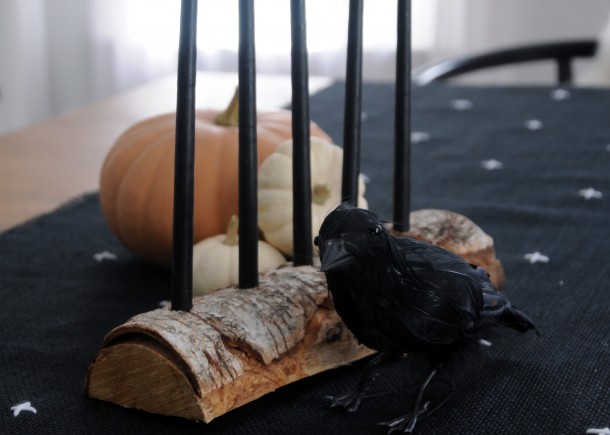 It was so super simple, I bet you can guess the steps. But nonetheless, I've outlined them for those of you who want to try your hand at this pretty project.  Keep reading for the step-by-step! Continue Reading…