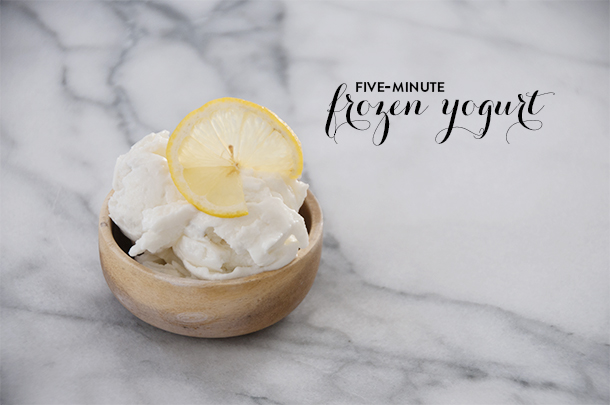 I have such a treat to share with you today (literally)!  I have been challenged for the last few weeks because I've been trying out a very high protein, low sugar diet which is clearly not conducive to summer sweets like ice cream.  Since the diet focuses a lot on greek yogurt, I decided to try a little trick and see if I could make some homemade frozen yogurt to act as a sweet substitute for cool summer treats.
Good news, it worked.  Better news, it was delicious. Best news?  It's fat free and only about 100 calories per serving.  So how did I do it?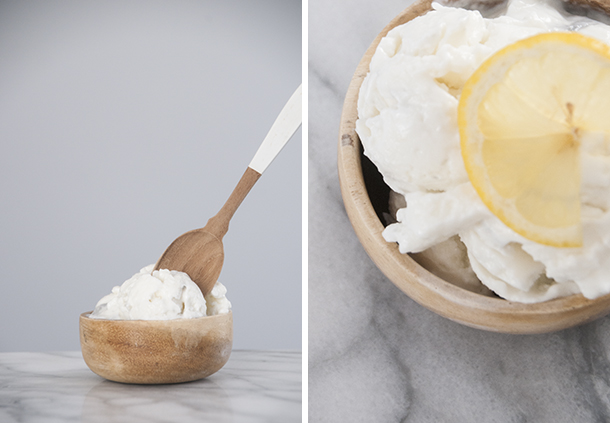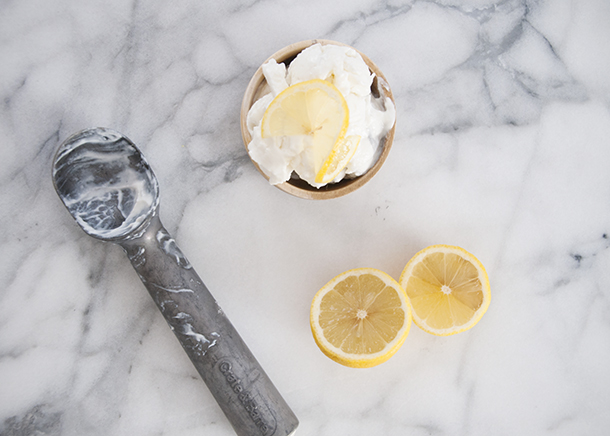 I focused on the way ice cream is made by getting it super cold and agitating it so small crystals form instead of a a big block of ice. Not only is it wonderful, but it makes the perfect single serving.
Five Minute Frozen Yogurt
You'll need:
Single Serving Greek Yogurt (I use Chobani 100 in lemon flavor)
2 cups ice
4 tbsp kosher salt
1 gallon freezer bag
1 quart freezer bag
Mix together the salt and ice in the gallon freezer bag.  Empty the yogurt into the quart freezer bag, seal tightly and place inside of the gallon freezer bag.  Wrap the bags in a kitchen towel and shake, squeezing gently for about 5 minutes. The yogurt will freeze up to the exact consistency of ice cream and then you can scoop it right out of the bag.
This trick works wonders.  Give it a try and indulge your sweet tooth!