I'm back for party two of the 'That's My Jam' party!  Part one was two weeks ago (here) and the second portion got a little delayed because we had about two straight weeks of rain, but we totally lucked out this past weekend with some absolutely gorgeous fall weather.  It was sunny, slightly chilly, and the leaves are just beginning to enter serious fall mode.
I had to act fast on Sunday and gather the group for some jam-making and drinks.  The jam itself takes all of about 45 (mostly passive) minutes to make, so I focused on the snacking, drinking and chatting that were to take place during the cooking.  I'm not a huge jam person, but felt like it was such a wonderful activity for the fall harvest fruits, so I made two types that both pair with a cheese (Mmmm, cheese).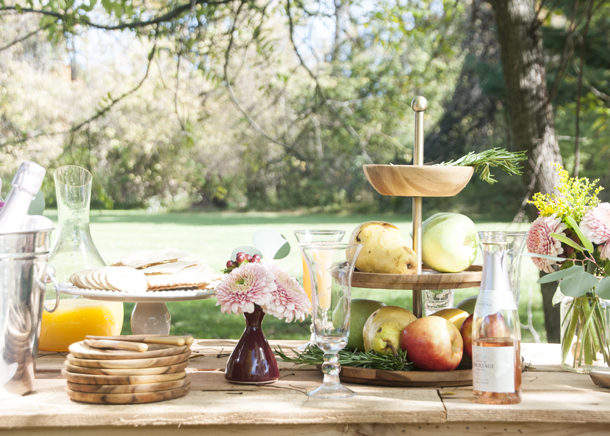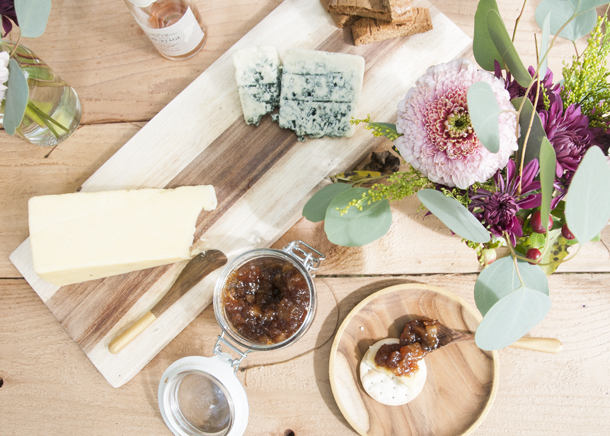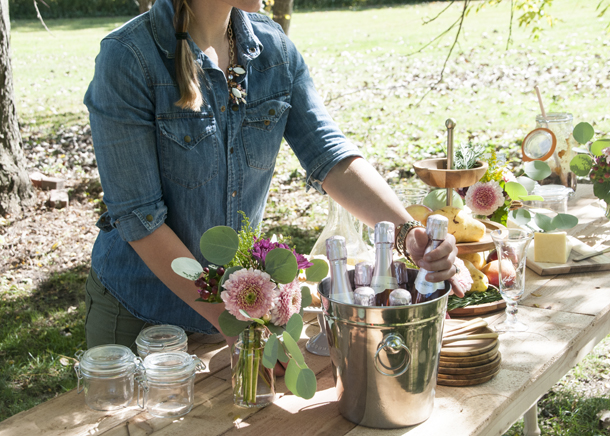 I set up my outdoor harvest table with fruit, bread, crackers, cheese, and (most importantly) some Sparkling Rosé.  I got the mini bottles of Le Grand Courtâge so that each mimosa was as sparkly as the last and also so that each friend could take a couple of bottles home in their 'That's My Jam' Tote along with the jam we made.
We focused on two unique recipes, both created to be eaten with cheese – Maple Apply Jam and Rosemary Pear Jam – and we created some custom labels for each variety.  What is best, is that they can both be made in the crockpot (awesome!) so that you can do this outside or anywhere you have an outlet.  There are tons of gorgeous photos and the two recipes so read on!