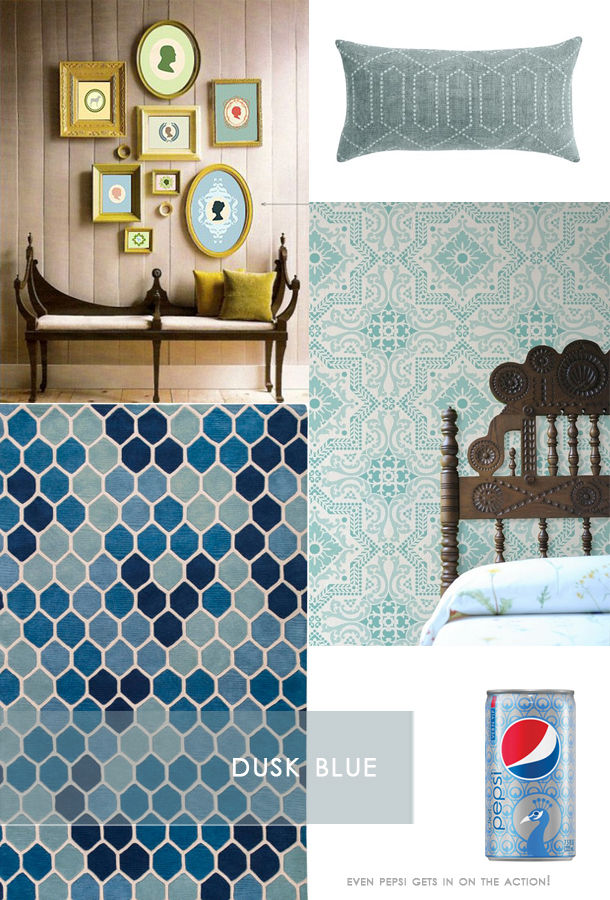 While Emerald has it's time in the spotlight, I'm loving the dustier blue that is one of the supporting Pantone colors of 2013.  It can be bold, quirky, serene, or trendy and I also love it as a wedding color for this spring as well.  Even Diet Pepsi is getting in on the action with a can that was specially designed by Vern Yip (HGTV Designer) to reflect the trend.
I was inspired initially by the dusky blue overcast April sky here in Hong Kong and thought this color was perfect for a fresh spring home update.  What do you think?
I'll be back here tomorrow with another Beginner Blooms post, so get excited!
Photo Credit: Frames | pillow | wallpaper | rug | diet pepsi
*this post is sponsored by pepsi