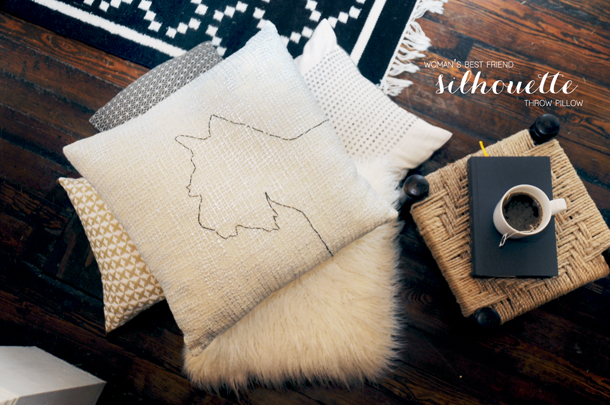 If you've followed House of Earnest for a while, you'll probably know that my love for my dog is probably rivaled by my love for pillows (don't tell her that), but this project brings the best of both worlds.  A simple stitch on an open weave pillow covering is easy to configure in any shape.  I considered a quirky word, but I'm kind of over 'word' art in my house.  I thought a nice big heart would be darling, or even a more abstract stitched pattern for the design included would be amazing.
I landed on the silhouette idea in an effort to mesh something classic with something current and glam (like the metallic finish on the pillow) for a bit of design contrast.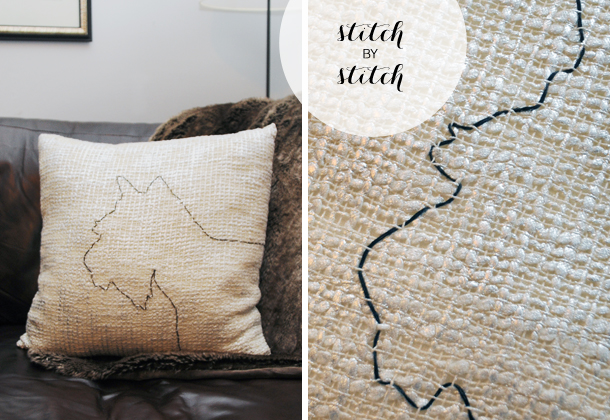 It was very easy, and anyone with a spare 30 minutes could do something similar.  I stitched it up just last night while watching Downton Abbey. I felt a little like Martha Washington or someone – darning fireside – but it was over in a flash.
Continue reading for the step by step!
Continue Reading…