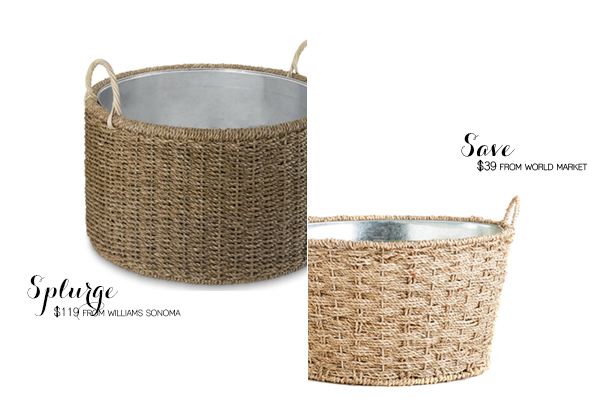 SPLURGE woven sea grass party tub from Williams-Sonoma SAVE oval seagrass galvanized party tub from World Market
I'm all for a good party tub that doesn't scream 'plastic cooler' so when I saw these seagrass versions, it was love at first, wait… second sight.
What do you use to keep bottles and beverages cool during the summer months?  Have a great Thursday guys!!