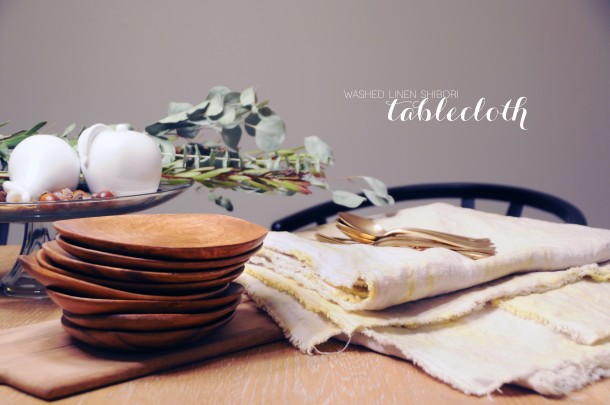 I've been a fan of washed linen since who-knows-when, and the thought of a washed linen tablecloth sounds so casual, but luxe.  With all of the dip dye, tye dye, and shibori going around, I wanted to give a subtle color to my linens that would add dimension to my table without being distracting. I wanted to use a warm marigold color to give all my other moody browns a greens a little lift.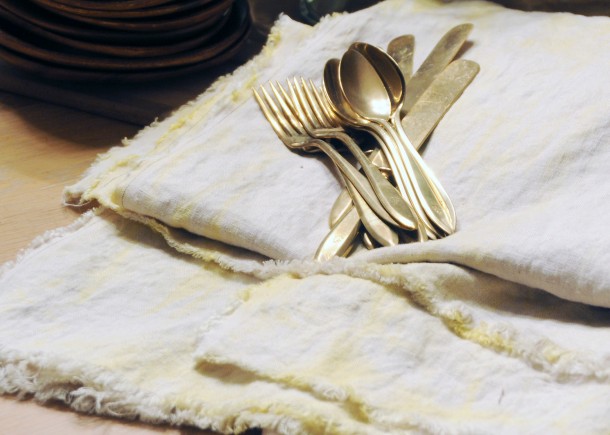 It was much much easier than I had built it up in my mind to be.  The longest part was washing the linen pre and post dyeing. Keep reading below if you're interested in the step by step directions!
If you need more holiday dining room style in your life, today my Christmas dining room is being featured on Home Depot's Style Challenge!  Go see it!