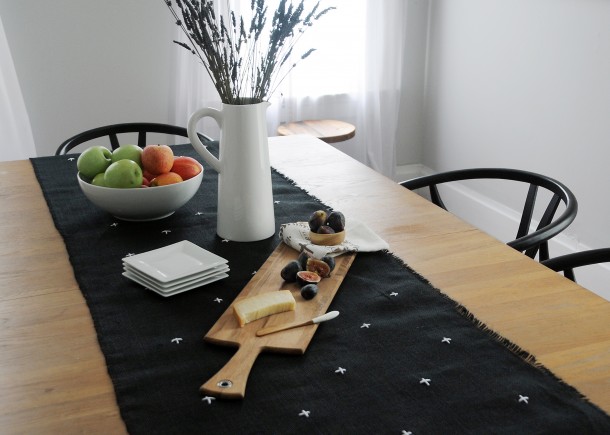 A few weeks ago, I featured this bathroom on my Friday faves.  I loved the simplicity of the design, the contrast between black and white, and the Scandinavian flair it possessed.  I let you all know that I was going to use it as inspiration for an upcoming project and here it is!
Cross stitched designs are all over this fall, so I decided to create my own take on the trend using the inspiration from that beautiful bathroom wall.  Burlap has a very visible weave, which made it really easy to measure and stitch these mini cross-hatches all over a length of the material.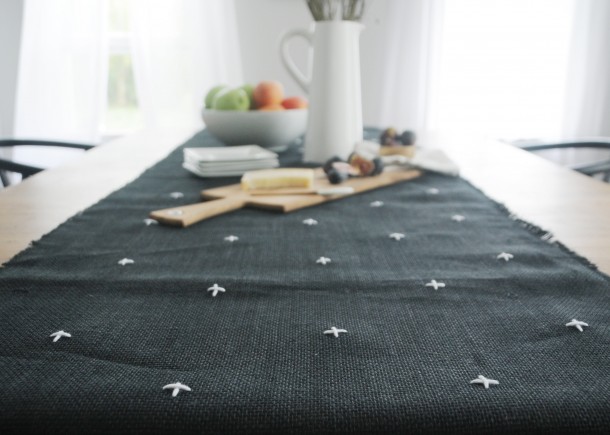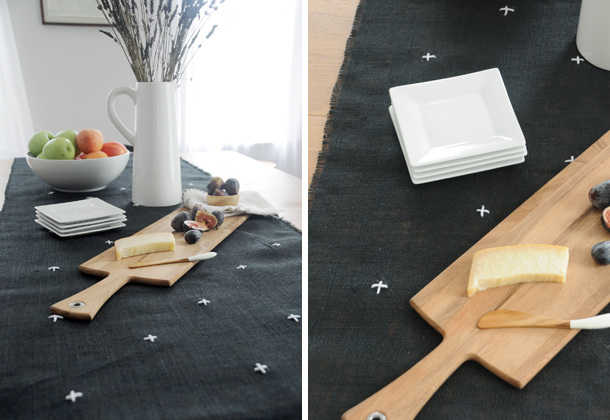 There could be so many iterations of this same project using different patterns or colors – the possibilities are literally endless.
If you think it's a project you're interested in giving a shot, keep reading for the full tutorial!