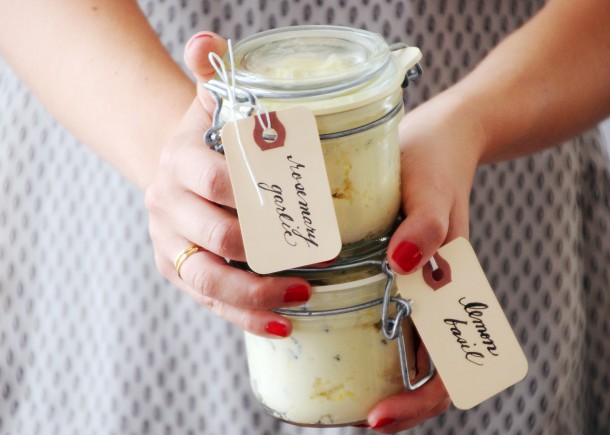 Even if you're not a cook or a baker, making something impressive from the wonderful, fresh produce available this time of year isn't out of the question. Compound butter is so so easy and , belive me, your friends will be impressed.  There are so many iterations possible, I am totally sure that you'll find one that suits you.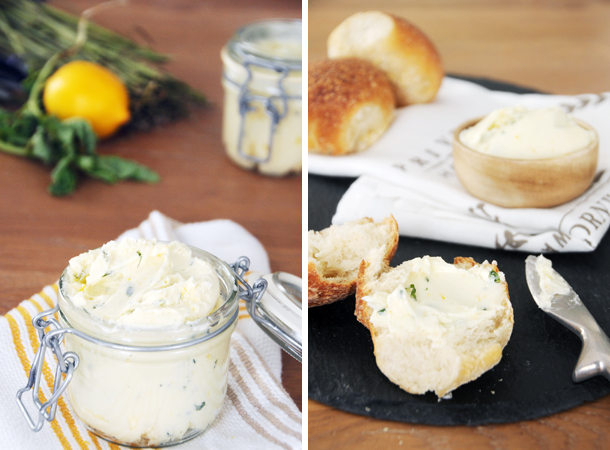 Yesterday, I was excited to use some of the herbs I'd brought home from the local farmers' market, and thought that making compound butter would be a great way to get multiple uses out of the fresh bundles with little effort.  This project uses store-bought butter, brought to room temperature, and couldn't get easier.
Keep Reading for the step-by-step and some fun combinations!