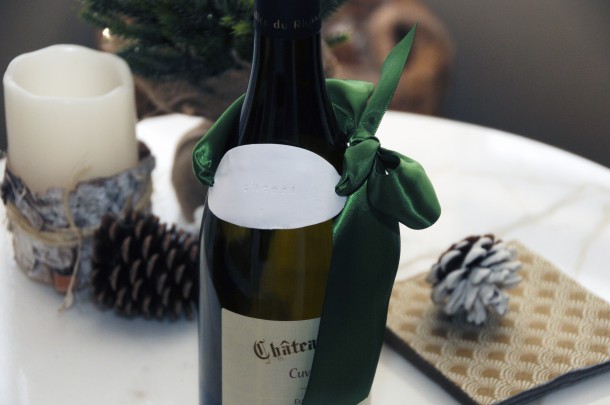 Wine gets a bad rep for being boring as a hostess gift.  I, for one, will stand up for wine and say that I LOVE receiving it as a gift.  For those of your friends or family who really love wine and a unique bottle would make their day, go ahead with the wine, I say!
But… Make it special. Put a little thought into the presentation with the handmade faux ceramic 'cheers' tag for the bottle.  This one took about 5 minutes to make, then 30 minutes to bake (in an oven) so there is no excuse not to flourish the gift with a little trinket.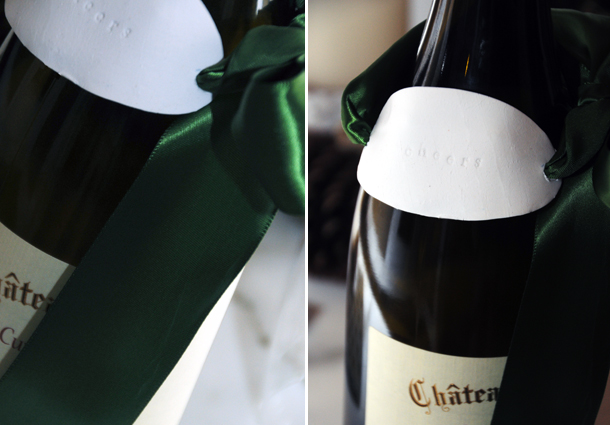 I know we all have plenty of parties headed our way over the next few weeks, so make a bunch of these in one sitting, then adorn away.
Keep reading for the full step-by-step instructions!