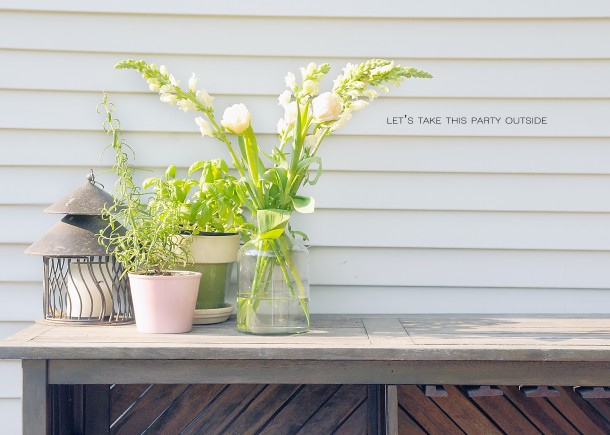 My outdoor space is a little lacking, so I jumped on the opportunity to take a fun outdoor bar/buffet piece that my mother in law was giving away.  It's make from teak and is bar height.  I think it will make a wonderful addition to our patio (or what patio exists).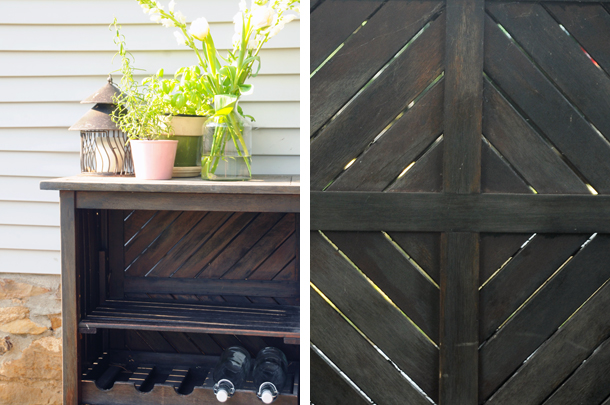 It has room to house a few bottles, some wine glasses and any other extras for an outdoor gathering. I placed it right next to the grill to serve as a spot for a little extra workspace as well. I think it definitely adds some character to my otherwise bland outdoor entertaining area.
What did you all do this weekend? Any fun finds?
Have a fantastic Monday!