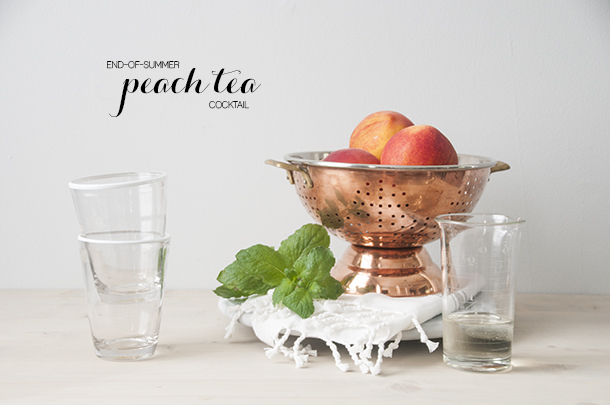 It's still really warm here in the midwest this week (upper 80s!) and with all of the late season produce at the peak of amazing, I've whipped up a Peach and Mint Iced Tea cocktail to help savor those last bits of summer.
Stone fruits are hitting the pinnacle of ripeness and you can find some really beautiful peaches in the markets this time of year. I eat one everyday with my lunch (a nice switch from the usual apple), but for the still sweltering evenings, this cocktail is just perfect.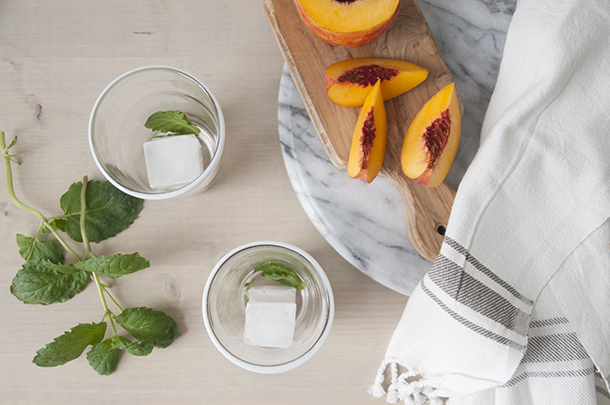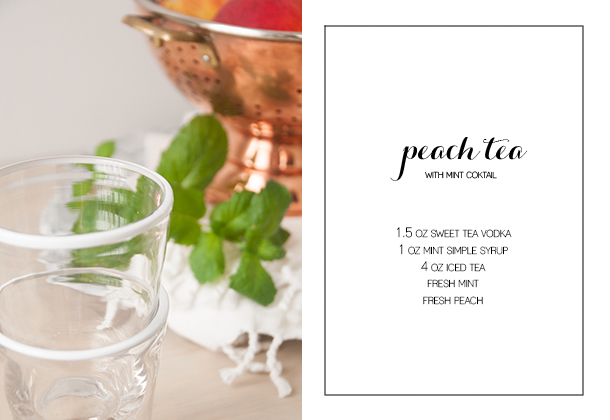 The cocktail is easy, but there is one integral piece that makes all the difference – the mint simple syrup.  I first made it when trying out Camille's grapefruit Bellini last summer and fell in love with the flavor and versatility of an herb flavored syrup.
Just bring one cup of sugar and one cup of water to a simmer over medium heat.  Add the mint and cook, stirring frequently, until the sugar is all dissolved and the mixture is not cloudy. Scoop out and discard the mint, then store the syrup in a sealable container in the fridge.
Before you get started on the cocktail mixing, Continue Reading…