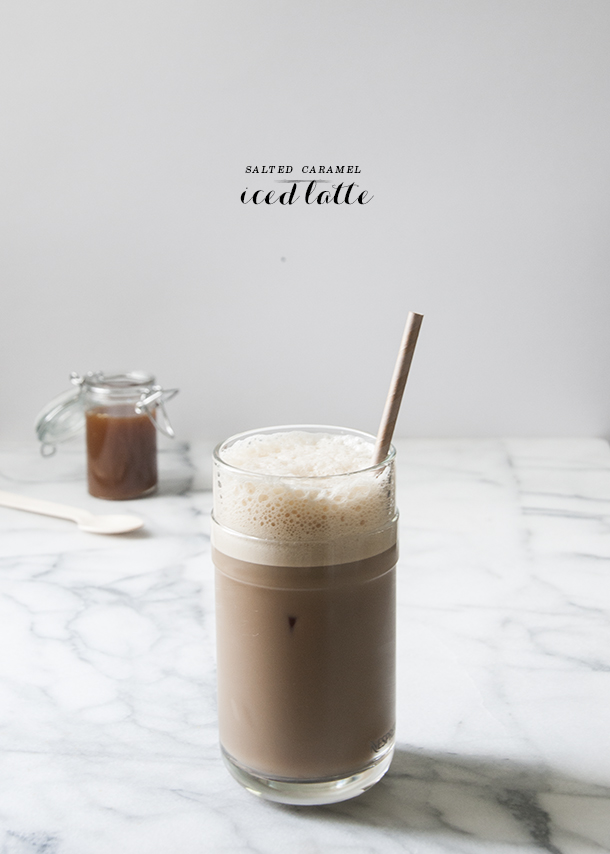 I'm usually somewhat of a minimalist when it comes to my coffee.  I don't like all sorts of jazzed up frappacinos with everything and the kitchen sink on top, but stick with a very very predictable skinny vanilla latte or plain iced coffee.  I recently, however, got my hands on a Nespresso VertuoLine and have loved experimenting with new drinks since I've had the ability to make espresso right at my fingertips.
Matt and I have been coffee making nuts ever since getting this machine.  I've tried all sorts of recipes, and thought I'd share with you my absolute favorite so far – The Salty Carmel Iced Latte! It's actually fairly low-calorie and makes a really tasty afternoon treat.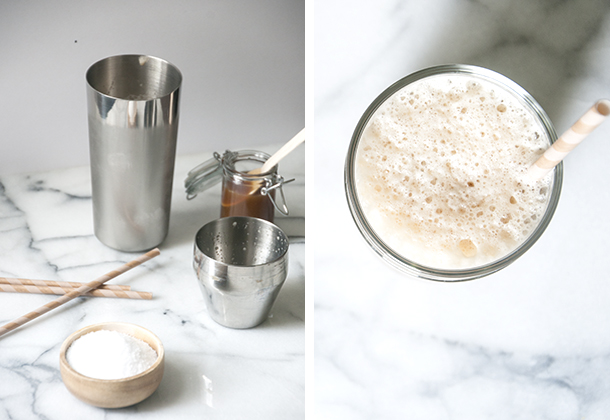 Read on for the recipe and one brilliant iced coffee trick!