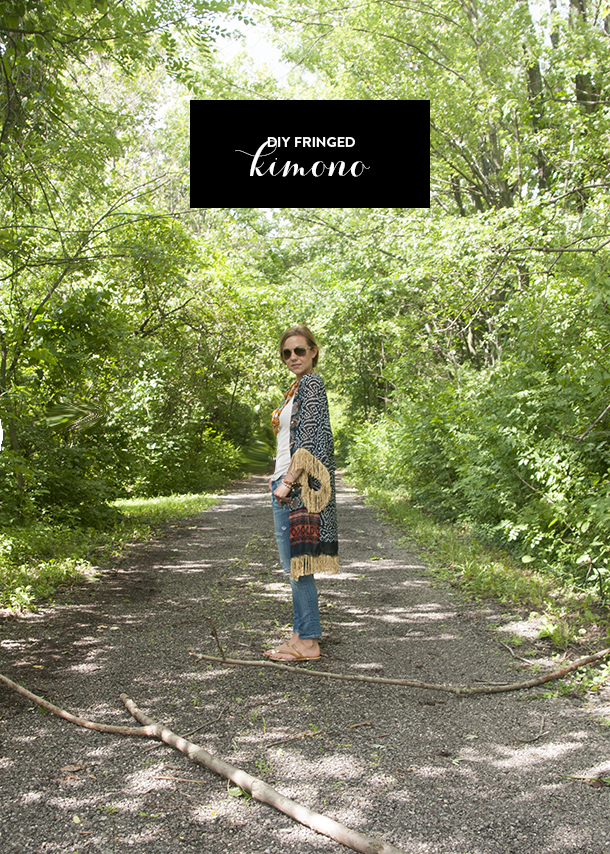 You know how I said that I don't wear scarves? Well, I suppose I do now! We spoke last week about the things in life that we want to like, but just can't and I confessed that although I continue buying scarves, I just never ever wear them.  This particular scarf is one of my favorites.  I wanted to look all 'Bohemian Erin' in it, but instead it just looked forced.  That is clearly until I had the idea to turn it into this fringed sleeve kimono.
I actually have had this idea wandering around in the back of my brain for at least 10 months.  I saw a gorgeous silk fringed kimono at an art show last September and after seeing the $300 price tag, I thought there had to be a better solution for me.  And now, I'm happy as pie that I waited to create this.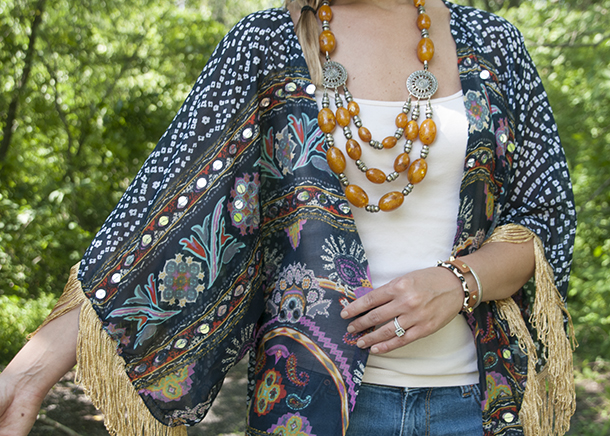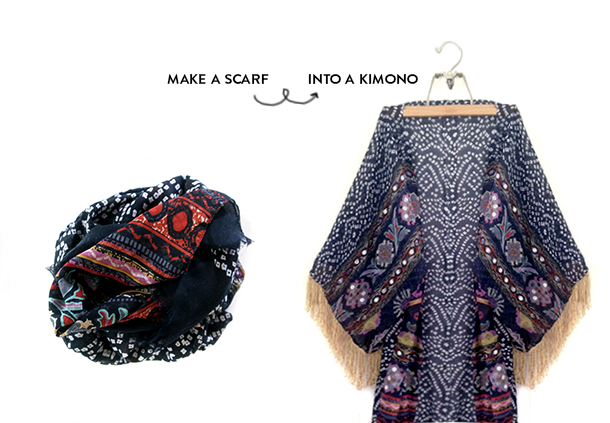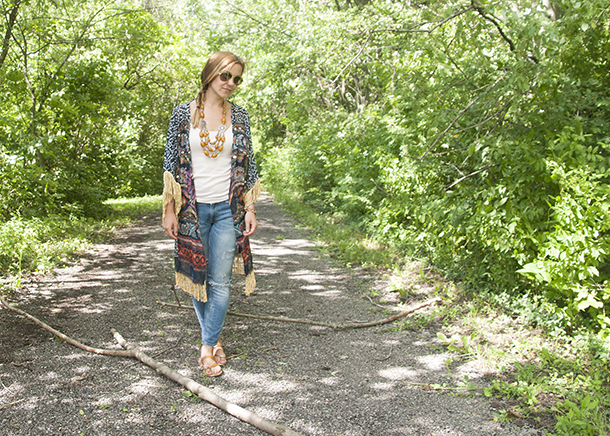 You know I hate sewing, right?  Like, I despise sewing. I still have a tiny little sewing machine from high school and have banned anyone from getting me a new machine just so that I have a better reason to avoid it completely. Only once in a blue moon is there something I want to make badly enough to break out the machine and this was one of those moments.
You don't have to have a machine, however, to make this kimono.  In total, there are two very straight stitches and a bit of seam tape (like stitch witchery) which fuses seams together with just an iron. If you want to go the extra mile and add fringe, you can do so by hand, and it wouldn't take you that long at all!
But, if you do have a machine, and do want to speed things along, this project will take you all of 30 minutes, so I know you can make one! Here is how I did it!  Continue Reading…