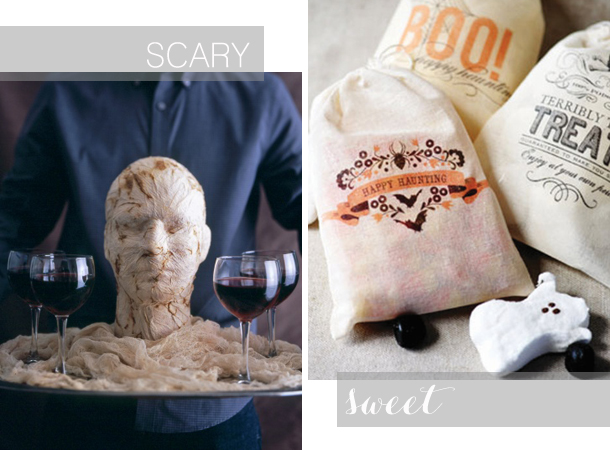 When it comes to dressing up for All Hallows Eve, I usually go the sweet route.  In past years I've been a loofah, a mermaid, a figure skater, a geisha, the list could go on, but all of the ideas were fun and festive.  I was never one to go the scary route.
That is until this year.  We're planning to go to a friend's house to help pass out candy and they're transforming their garage into a haunted den of scares.  I am to dress as something a little more sinister than my usual and I'm finding it hard to land on a direction.
This got me to thinking about what you guys do!  Do you usually go the scary?  Or sweet?